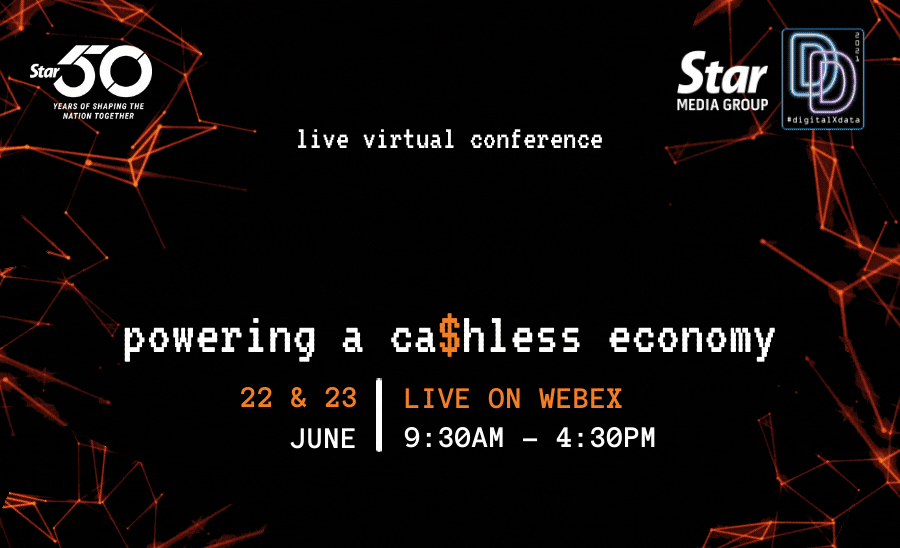 As COVID-19 continues to grip the nation and the economy, Malaysia continues to face its sharpest recession in twenty years. The economy contracted drastically by 5.6% for the entirety of 2020 as people proceeded to spend less.

But, there is a silver lining. For instance, as consumers turn to online shopping and cashless payments during the pandemic, digital payments experienced exponential growth. It is the perfect opportunity now for businesses to take advantage of this turning point.
In commemoration of Star Media Group's 50th anniversary, the Digital Financing conference is part of the group's #digitalXdata 2021 Road to Malaysia 5.0 event series that is dedicated to enabling digitally-powered businesses to accelerate growth in the nation's digital economy and, to drive innovative change among the society in building human-centred nation powered by disruptive technologies.
The conference will be anchored by 5 key featured topics, fuelled by forward-thinking multinational thought leaders, business decision-makers, industry experts, and subject gurus who will be sharing and discussing the road to shaping a cashless economy and, powering a cashless society.
---
Rewatch the Sessions Here
For collaboration, speaking opportunities or sponsorship inquiries, contact us at:
events@thestar.com.my