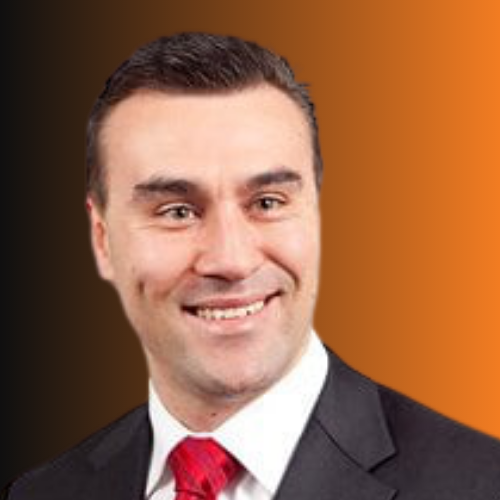 Kurt Brissett
Executive Director Connected Journeys
Transport for NSW
Kurt is the A/Executive Director of Connected Journeys at Transport for New South Wales. As the Head of TfNSW's Digital Payments business unit, Kurt is responsible for delivering innovative digital and payments products across a variety of channels to over 4 million regular customers that take over 670 million trips annually, equating to over $1.5 billion in annual revenue. Kurt is responsible for overall delivery accountability of the Opal network which is geographically the world's largest electronic ticketing system covering 40,000 square kilometres, 318 train stations, 44 wharves, 29 light rail stops and 39,599 bus stops.
During his time at TfNSW, Kurt successfully delivered Australia's largest contactless payments system, with TfNSW being Australia's largest payment merchant with approximately 25,000 contactless payment terminals deployed across the Opal network. He also delivered the world's first fully integrated revenue protection app that reads both contactless payment cards and also closed loop Opal transit cards.
Kurt delivered Australia's first transit agency initiated mobility-as-a-service pilot integrating onDemand and regional and rural services with the broader Opal network. He also delivered the first remotely controlled railway station solution for payments and gate access in the Southern hemisphere.
Kurt led the delivery of a series of business intelligence products that have leveraged near real-time Opal data, fused weather and event data sets, and used machine learning to predict future transport network patterns and expected patronage. This has enabled TfNSW services to be better tailored to meet the needs of its customers.
Kurt has over 20 years' experience delivering complex technology programs both internationally and domestically in both the private and public sector. Kurt was formerly an Army officer where he served in Iraq, Afghanistan, Solomon Islands and Indonesia, prior to working for Deloitte in business and technology transformation. From there Kurt worked with ASX listed infrastructure firms Leighton Group and Lendlease where he lead large global technology delivery teams prior to joining TfNSW. Kurt brings a unique blend of experience and pragmatism to the delivery of customer centric digital products.