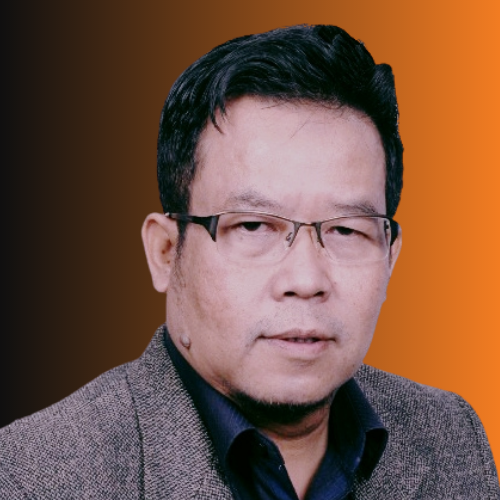 Col Ts Sazali Bin Sukardi
Senior Vice President, Strategic Research Division
CyberSecurity Malaysia
Col Ts Sazali bin Sukardi is the Senior Vice President of Strategic Research, CyberSecurity Malaysia, an agency under the Ministry of Communication and Multimedia, Malaysia. Prior to joint CyberSecurity Malaysia, he had served Malaysian Armed Forces for 22 years before retiring in 2009. Currently he is he Commander of 502 Regiment of Territorial Army. Whilst in the army, he held several appointments that include a staff officer at the Malaysian Army HQ as well as Commanding Officer at the Malaysia Military Academy and 10th Royal Malay Regiment. His current position at CyberSecurity Malaysia deals with various matters pertaining to cyber security strategic research as well as exploration of new cyber security initiatives and policies.
He holds Master of Science in Information Security from Royal Holloway, University of London, Master of Arts in Defence Studies from King's College, University of London, Post Graduate Diploma in System Analysis from Universiti Teknologi MARA, and Bachelor of Science in Civil Engineering from University of Hartford, Connecticut, USA. He was also a graduate from the Joint Services Command and Staff College, Shrivenham, United Kingdom.
He has been actively involved in various global and local collaborative programs. He used to be the Leading Co-Chair of the Council for Security Cooperation in Asia Pacific Study Group on Cyber Security (2010-2012) for the Council for Security Cooperation in Asia Pacific (CSCAP) as well as Malaysian representative to the ASEAN Regional Forum (ARF), and United Nations Group of Government Experts (UNGGE). Currently he is the subject matter expert for the Society for the Policing of Cyberspace (POLCYB) in combating global cybercrimes initiatives.
He is a Certified Chief Information Security Officer (C|CISO), a Certified International Counter-Cybercrime Professional-Executive (CICP-EX), Professional Technologist (the Malaysian Board of Technologists), a Senior Fellow at the EastWest Institute (EWI), an Associate Fellow at Universiti Kebangsaan Malaysia (UKM), an Associate at Centre for Defence and International Security Studies (CDiSS), Universiti Pertahanan Nasional Malaysia (UPNM) and an industrial panel for Department of Higher Education and Ministry of Science, Technology and Inovation (MOSTI).