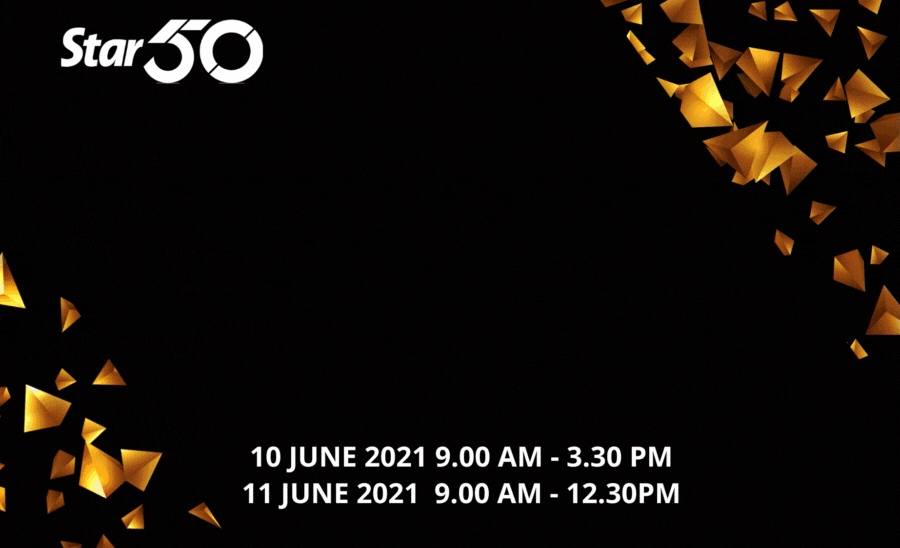 WHY ATTEND?
The Covid-19 outbreak negatively impacted the global and Malaysian economic output. Financial activities were hampered and faced with unparalleled levels of risk. As consumers, it is important for us to consider the big picture when planning and managing our financial health to make informed choices.
Looking for financial tips to protect your wealth amid increasingly turbulent times?
Do you have a sound plan for your financial future?
What are the greatest opportunities in the market now?
Covid-19 Impact : Why insurance will never be the same again?
Investing & Taxes: What do you need to know?

Star Wealth Summit 2021 is part of Star Media Group's 50th Anniversary knowledge-sharing and educational initiative. Take control of your finances and learn more at the Live Virtual Conference happening on 10 & 11 June 2021. SIGN UP NOW!

---
Who Should Attend?
General public B2C & B2B keen on their financial health check & Wealth Policymakers, Financial planners, Investors, Business Owners, Wealth Managers, Tax Advisors, Asset Managers, Insurance Agents, Bankers, Property Negotiators, Retirees

---
Be A Sponsor
There are plenty of opportunities to get involved with & support this event. If you are interested in finding out more, please contact us at: events@thestar.com.my
*Terms & Conditions:
The Star Media Group 'STAR WEALTH SUMMIT 2021' is a business event, and to ensure top-quality networking, conversations, and discussions at the event, please note that prior registration (with business contact info) is required.