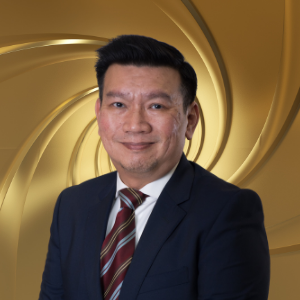 CEO of CTOS Data Systems Sdn Bhd
Eric Chin has over 12 years of business and operational management experience in credit reporting industry. He is currently the CEO of CTOS, the leading Credit Reporting Agency in Malaysia. Prior to this, he was with Credit Bureau Malaysia as the COO and played a pivotal role in establishing the first SME credit bureau in the country.
 Eric possesses extensive knowledge and expertise in credit rating services, credit scoring and business analytics. He also has deep insights of the banking industry through 19 years of working experience in business process improvement and technology consultancy, gained from assignments in various leadership roles with multinational conglomerates.
 Eric has a Bachelor Degree in Economics from Universiti Kebangsaan Malaysia (UKM), majoring in Industrial Economics.