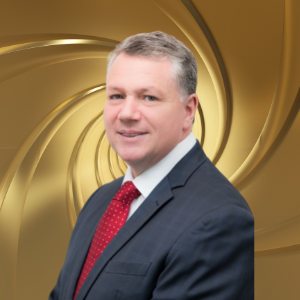 Group CEO & Executive Director of CTOS Digital Berhad
Dennis joined CTOS in 2017 as the Group CEO of CTOS Holding, the parent company of Malaysia's leading credit reporting agency; CTOS Data Systems Sdn Bhd.
Dennis started his career in the banking industry and has over 20 years experience in a variety of senior roles in both credit and retail. After leaving the banking industry, he then joined the credit bureau industry where he has worked for over 20 years including the following roles:
•Dun & Bradstreet (2014 – 2016) as the Managing Director New Zealand
•Experian Asia Pacific (2005 – 2012) as the Managing Director Credit Services and Managing Director South East Asia based initially in Hong Kong and then Singapore
Dennis is currently the Group CEO and Executive Director of CTOS Digital Berhad. He's also on the board of Business Online Public Company Limited, a public listed credit bureau in Thailand, as the Executive Director.
Dennis was previously Chairman of the oldest Credit Bureau in the Philippines, CIBI and has sat on the board of 5 international credit bureaus. He has spoken at numerous global conferences and engagements including the IFC (the financial division of the World Bank). He has been called on as an expert in credit data for both private companies and governments including Central Banks throughout the Asia Pacific region.