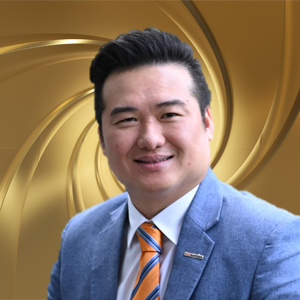 Executive Director & Chief Executive Officer
UOB Kay Hian Wealth Advisors


Alvin is the Executive Director and Chief Executive Officer of UOB KayHian Wealth Advisors, a 100 owned subsidiary and a new wealth management distribution division of UOB KayHian (Securities).

He is instrumental in charting the company strategic direction and enhancing the productivity of the company by reinforcing positive culture through vision and value statements.

Under his current leadership, the company has developed UWealth an in house proprietary investment platform that provides wealth advisors and clients, an end to end multi investment assets execution and administration digital platform. As of 31st Mar 2021 the company is currently advising Rm 1 4 billion of Assets Under Advice ( and with a strong network of 380 wealth advisors nationwide.

Alvin started his investment career with TA Unit Trusts Bhd as their Senior Agency Manager, where he is awarded as the Top Newcomer and Most Promising Consultant Year 2002.

He has over 19 years of financial services industry experience and is currently the President of the Association of Financial Advisers (Malaysia) for the year 2019 to 2021 He is also the Board Governance Member of Financial Planning of Malaysia ( for the year 2019 to 2021.

Graduated top from his class, he holds a first class honours degree in Finance from Universiti Tenaga Nasional Malaysia, majoring in investment and risk management.