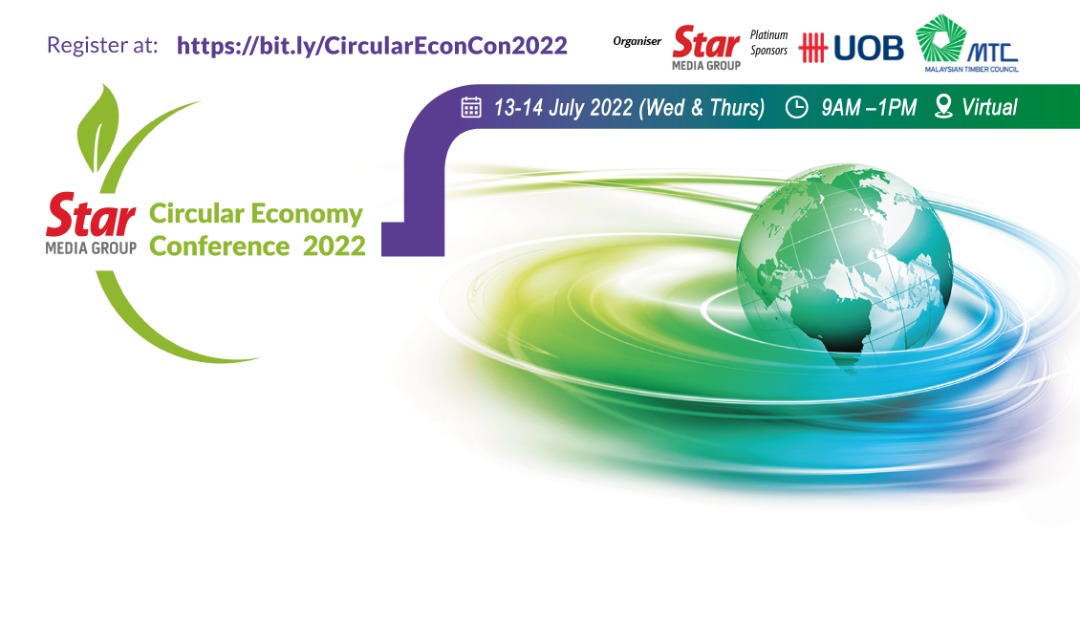 The circular economy is a model of production and consumption, which involves sharing, leasing, reusing, repairing, refurbishing and recycling existing materials and products as long as possible. In this way, the life cycle of products is extended. In practice, it implies reducing waste to a minimum.
The circular economy is also a systems solution framework that tackles global challenges like climate change, biodiversity loss, waste, and pollution. We must transform every element of our take-make-waste system: how we manage resources, how we make and use products, and what we do with the materials afterwards.
The CEC 2022 is part of Star Media Group's knowledge-sharing and educational initiative and is supported by platinum sponsors UOB Malaysia Bhd and Malaysia Timber Council.
Join our Circular Economy Conference 2022 to understand the benefits of implementing and incorporating circular economy policies into your own business practices.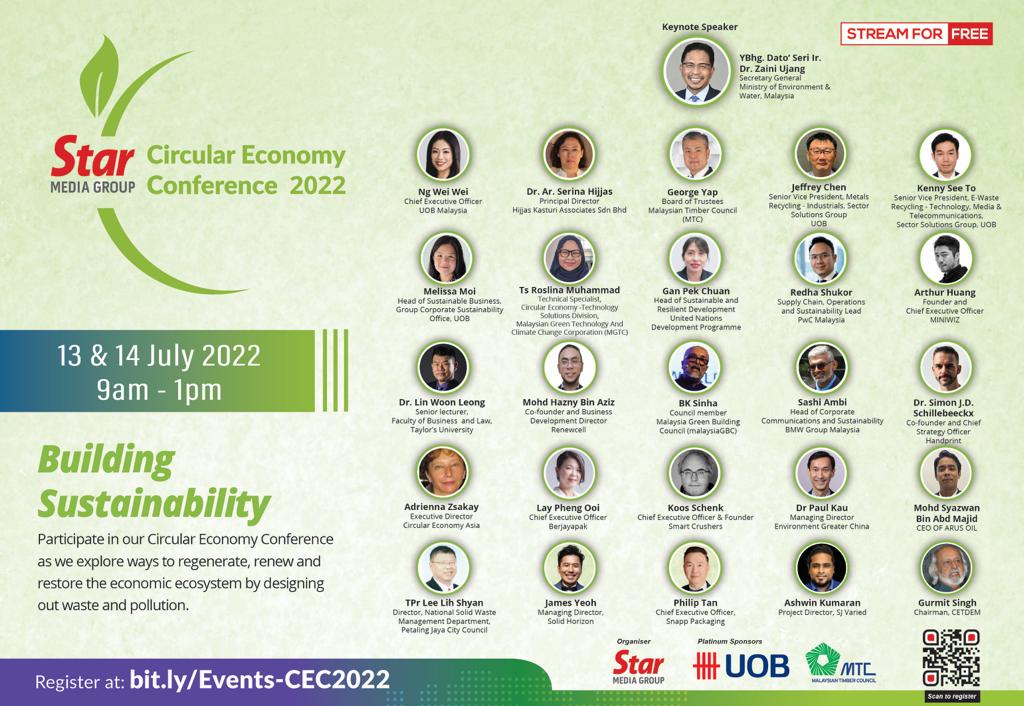 Click HERE to register for FREE