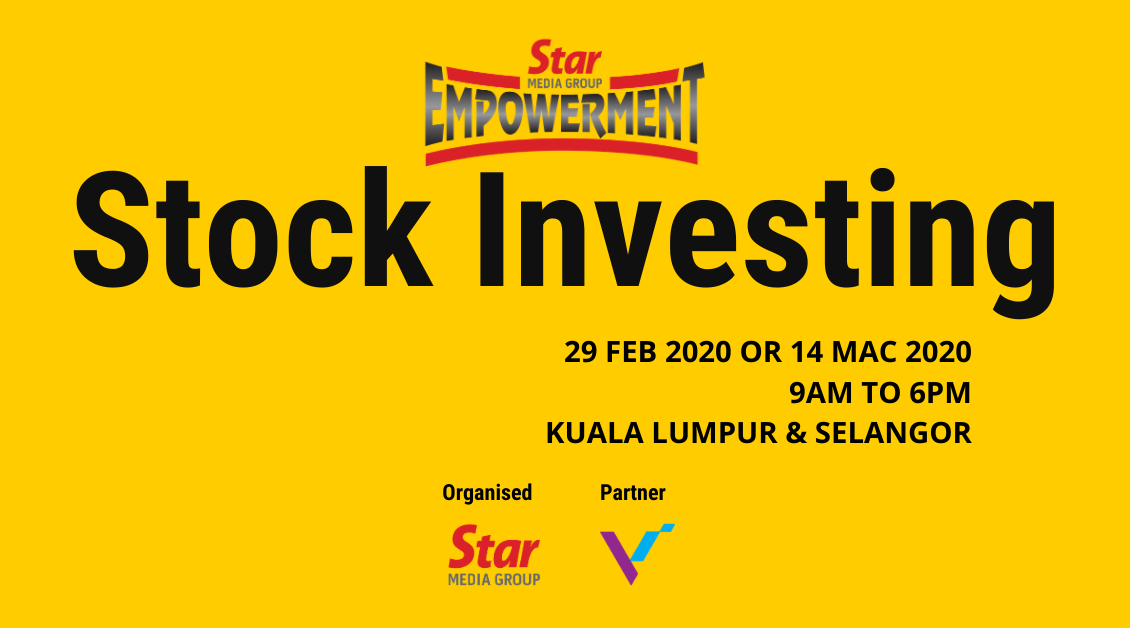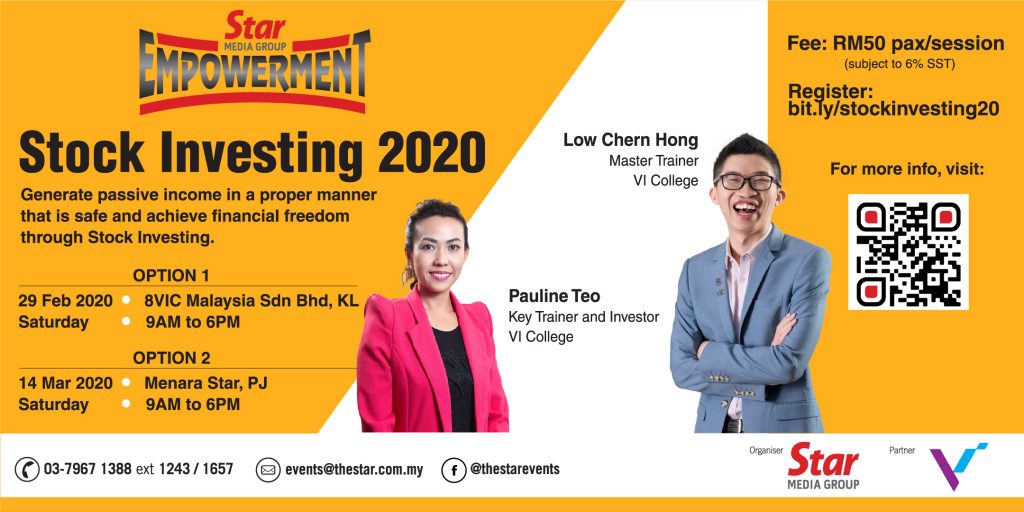 If you have lost money in stock market but would like to get equipped with the right knowledge to improve your results…..
If you want to achieve Financial Freedom through Stock Investing….
Explore the true value of this seminar via : –
Proven Value Investing Strategy used by the successful investors all around the world
How to find your UNIQUE investor profile
Secret formula to screen out INVESTABLE companies in less than 10 minutes
Step-By-Step System to minimize your risk before you invest in stock market
Make your money work for you and create consistent PASSIVE INCOME
Actual case study using real company that shows you how the system work
Speakers info : –
1) Pauline Teo, Key Trainer & Investor, Value Investing College
2) Low Chern Hong, Master Trainer, Value Investing College
This seminar consists of two dates with two different venues. Please select your date & venue options accordingly.
1st option : 29 Feb 2020, Saturday – 8VIC Malaysia Sdn Bhd (Google maps : http://bit.ly/8VICgooglemaps)
2nd option : 14 Mac 2020, Saturday – Menara Star, Petaling Jaya (Google maps : http://bit.ly/menarastar2020)
Fee RM50 per pax (excluding SST). To register, please click into http://bit.ly/stockinvesting2020
For further assistance, please email to sofia.rosalie@thestar.com.my OR call at 03 7967 1388 ext 1243