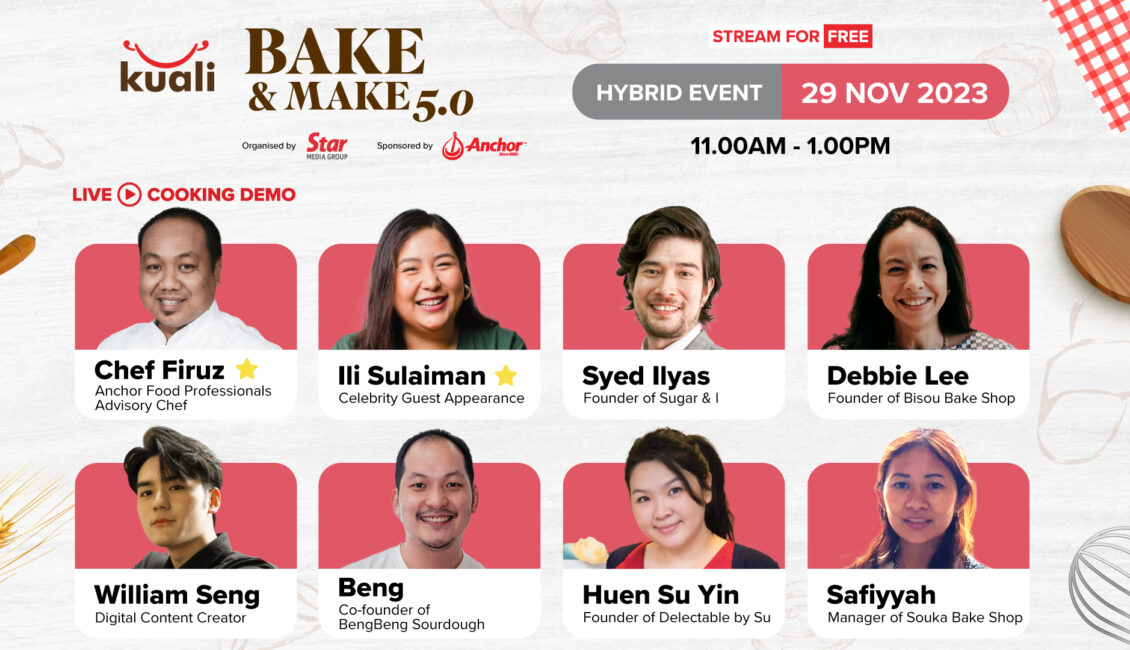 WE ARE BACK FOR THE 5TH TIME ON 29TH NOVEMBER 2023!

After four successful interactions, Kuali Bake & Make 5.0 event is back once again. In partnership with
Anchor Food Professionals, this event is an exclusive workshop aims to inspire and educate aspiring
home bakers, small business owners & entrepreneurs in the F&B industry.

From prestigious culinary brands to popular startups and entrepreneurs, Bake & Make 5.0 aim to
feature professional speakers from the baking industry, discussing financial profitability in e-
commerce and the power of social media marketing. In addition to inspiring discussions by industry
professionals, the activities include live cooking demonstration and interactive sessions with our
fellow professionals guest speakers.

Gain insights from the industry's best and brightest
Mystery gift up for grabs!
*Terms & Conditions apply
DISCLAIMER:

• Kindly note that this is a virytual event. It will be held virtually on Zoom.
• To attend virtually, register on Zoom via bit.ly/bakenmake-5-zoom
• Once you have registered via Zoom application, a confirmation email will be sent to your inbox.
• Please check your junk/spam folder if you did not receive the email, or contact us at events@thestar.com.my

Register now to level up your business! We hope to grow this community together with you!
For any queries, contact us at 03-7967 1388 ext. 1187 (Yen) or email us at events@thestar.com.my