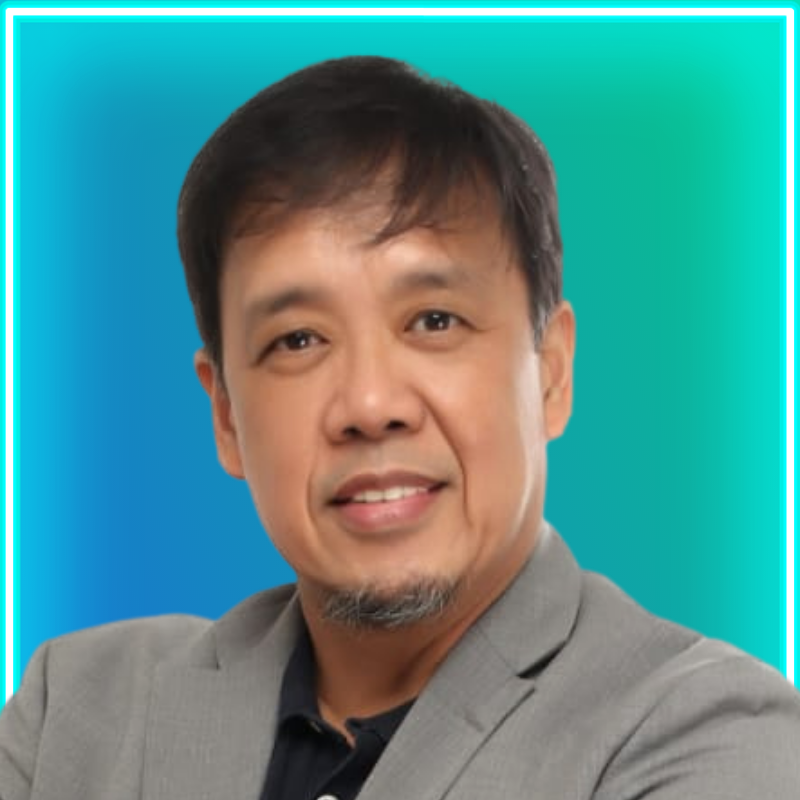 Jojo Malolos
President and Chief Executive Officer
GOtyme Digital Bank
Jojo concurrently manages a network of related digital companies in the Gokongwei Group of Companies:
• CEO of JG Digital Equity Ventures (JGDEV), the corporate venture capital arm of JG Summit Holdings, Inc.
• CEO of Data Analytics Ventures Inc. (DAVI), the conglomerate's analytics company managing loyalty
programs, market insights, precision marketing and omnichannel communications; and
• President & CEO of GoTyme Bank, 1 of only 6 banks which was granted a digital banking license in the Philippines.

Jojo has an extensive global experience from diverse industries such as Telecoms, Financial Services and Technology. He held various corporate leadership roles such as Managing Partner in San Francisco based AccessOneBillion (A1B), a management consulting firm specialising in application of digital innovation to achieve financial inclusion. Jojo was also the Managing Director of Boston based Cignifi Inc., a big data analytics platform for financial services using non traditional credit scoring solutions. Jojo was also CEO of Smart Hub Inc., a mobile commerce company and subsidiary of Smart Communications, Inc., where he helped form Mobile Payment Solutions PTE Ltd., a joint venture with Mastercard Worldwide, that established global mobile payments ecosystems in Latin America, Europe, Asia and Africa. Jojo also held various management roles in PwC, IBM, and Smart Communications.

Prior to joining the Gokongwei Group of Companies, Jojo was CEO of Wing Cambodia, a pioneering mobile financial institution that has successfully brought the unbanked into Cambodia's mainstream financial industry.

Jojo holds an MBA and Bachelor of Science degree in Civil Engineering from University of the Philippines.