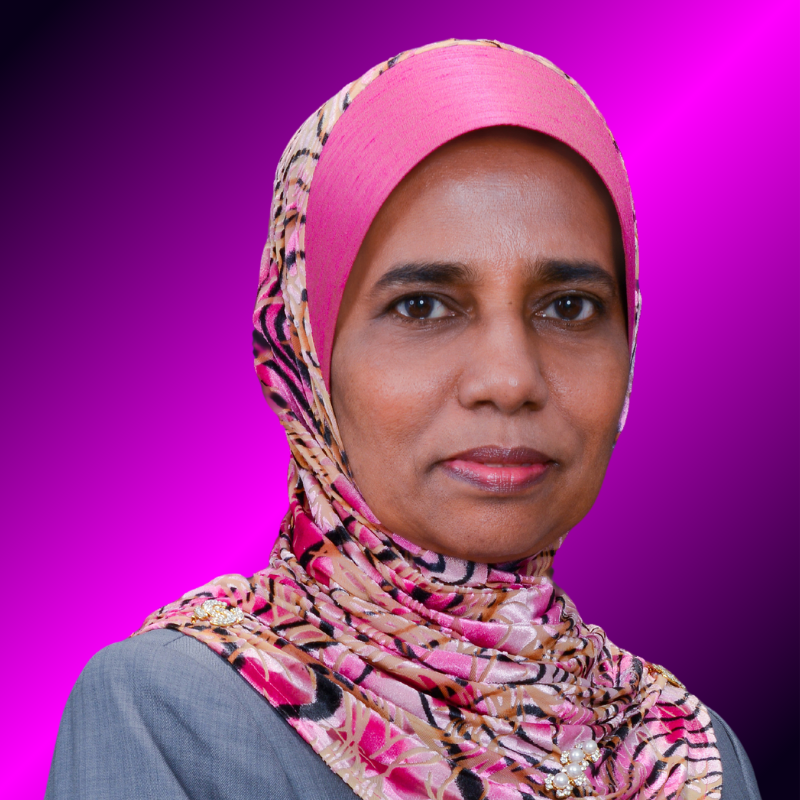 YBhg. Dato' Sharifah Mohd. Ismail
President
Institute of Marketing Malaysia
Dato' Sharifah Mohd. Ismail is the President of Institute of Marketing Malaysia (IMM), a non-profit/non-governmental organisation (NGO) committed to providing training and education programmes to further enhance the marketing skills of its members and other professionals in the industry. She was first elected as the President in 2002 and became the first woman President of the Institute since its inception in 1979.

Dato' Sharifah's career began in Jabatan Telekom Malaysia (JTM). She grew with the telecommunication organisation through its privatisation, corporatisation and globalisation process along the years. With over 30 years of experience in Telekom Malaysia, Dato' Sharifah brings with her a wealth of knowhow in corporate communications, marketing and customer service – having served in various positions in the organisation. Later, in 2004 she moved on to join Puncak Niaga (M) Sdn. Bhd. as the Senior General Manager Corporate Communications – managing all aspects of public relations and corporate communications for the company.

With her strong leadership skills, knowledge and over 30 years of corporate experience in fields such as Public Relations, Customer Service, Corporate Communications, Branding, Sales and Marketing, Dato' Sharifah was able to make a strong impact in the industry especially amongst the marketing fraternity and rebrand IMM to what it is today.

Through the course of her work, she has been bestowed many awards and accolades, among which was the Brand Leadership Award at the World Brand Congress in Mumbai in 2009, making her the first Malaysian woman professional to receive this international award. In August 2016 she was awarded the 50 Asia's Women Leaders Excellence Awards 2016 organised by CMO Asia. Dato' Sharifah is the first Malaysian from a non-profit organisation to achieve such recognition for her outstanding achievements and professionalism in the areas of leadership development in Malaysia. In October 2016, she was awarded the Brandlaureate Brand ICON Leadership Award 2016 in recognition of her extraordinary leadership skills and contribution to the profession, industry and nation.

Currently, Dato' Sharifah is actively involved in the educational sector, serving as Industry Advisory Panel member to several Universities including Othman Yeop Abdullah Graduate School of Business, Universiti Utara Malaysia, Putra Business School, AIMST University's Faculty of Business and Management, Universiti Teknikal Malaysia Melaka, External Examiner to the Faculty of Communications, SEGi University, as well as Expert Committee Member for the Diploma in Business Management Programme, School of Business and Economics, Universiti Putra Malaysia (UPM), and panel member of the Curtin University, Malaysia, Faculty of Business Industry Advisory Board (FBIAB). She also served as an Industrial Advisor for the Master of Business Administration Program with Xiamen University Malaysia (XMUM), Sepang, Selangor from 15 August 2019 until 2020.

Dato' Sharifah also serves on the Board of Trustees for the Federation of Malaysian Consumer Associations (FOMCA), Advisor to ERA Consumer Malaysia, a Member of Asia Marketing Federation (AMF) as well as a Member of the World Marketing Association (WMA).