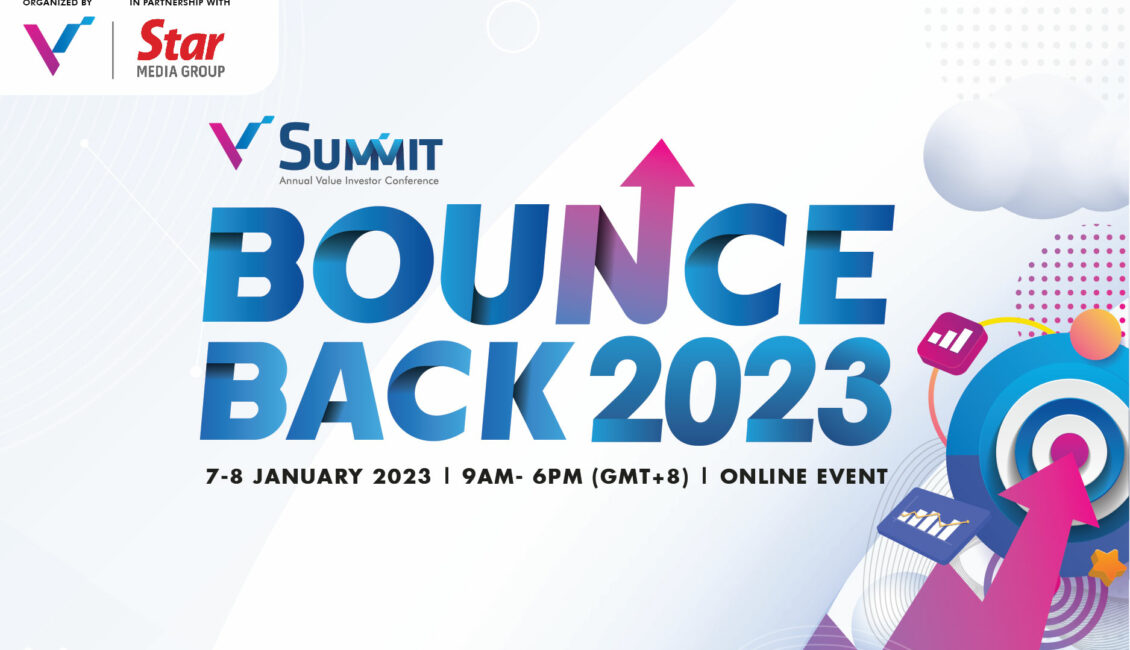 VI Summit is here again! Join like-minded investors as we share new strategies and insights that will help you navigate through uncertainties of the year ahead.

On the 7th and 8th of January 2023, we're inviting world class speakers, trainers, and investors to share ground-breaking ideas that will bring your investment experience to a whole new level.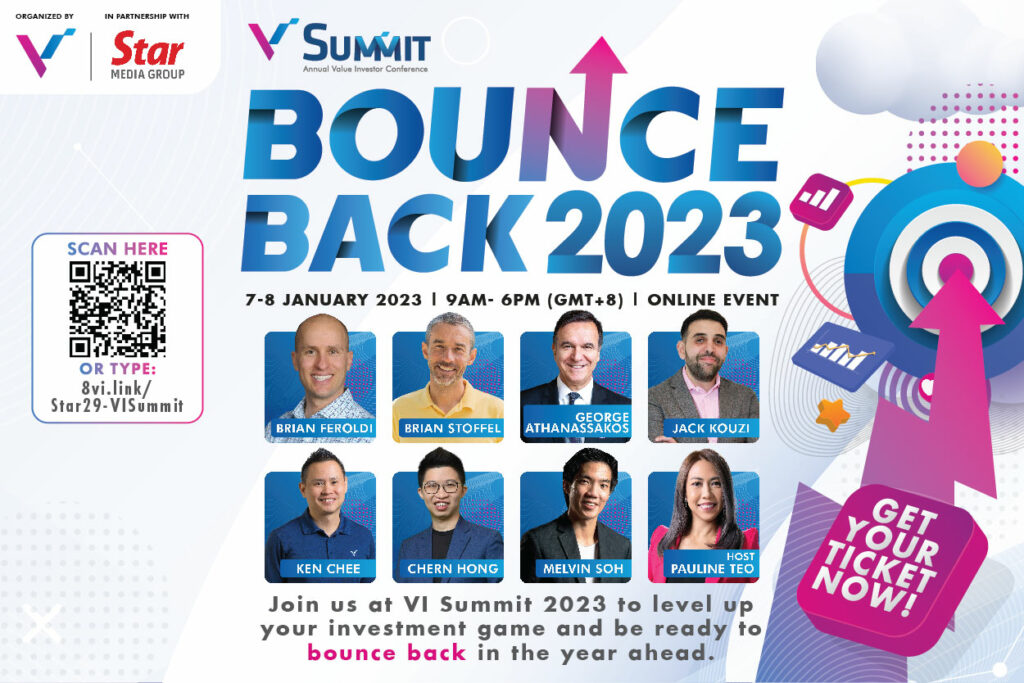 We aim to break the mould and introduce fresh and exciting ways for you to grow your wealth by investing even faster, smarter and easier.

VI Summit 2023 will load you like a spring, ready to BOUNCE BACK!
Key Topics & Concepts
These super-charged content are designed to propel you back, better than ever in 2023. Are you ready?
Rising From The Bear Market
2022 was a year of the bear market. But as signs of a market recovery are starting to appear, what can YOU do to mark your turning point?
Get powerful strategies and the latest market updates that will get you ready to rise from the bear market. Hear from various speakers as they share their views on the trends and developments that will shape your portfolio for years to come.
Web 3.0 and Digital Assets
Deemed as the next version of the Internet, Web3.0 has been expanding at lightning speed!
Learn how much Web 3.0 technology and applications have developed over the past year and how you can apply these new and proven exciting concepts and ideas to your investment portfolio.
Real Estate Investing
Still one of the most popular medium of wealth-generation, Real Estate investing has minted more millionaires than any other kind of investing. But how can new ideas make ownership of physical investment properties more accessible to everyone?
Join us at VI Summit 2023 to hear more!