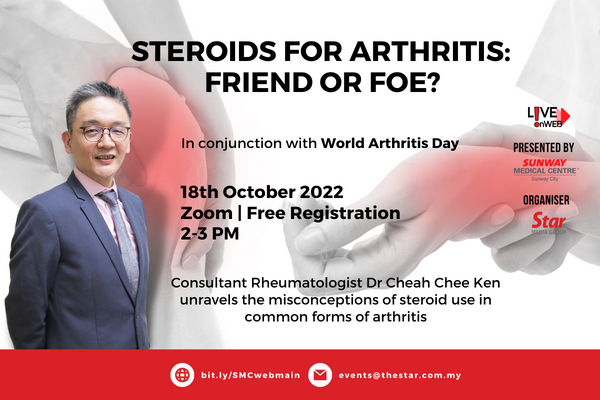 In Conjunction with World Arthritis Day
Learn about the common types of arthritis that cause pain, swelling and stiffness in the joints, and how steroids can relief pain. Join us to explore the:
Causes & Symptoms of Osteoarthritis
Risk Factors
Diagnosis & Treatment
Tips for Prevention
Sunway Medical Centre, Consultant Rheumatologist, Dr Cheah Chee Ken will unravel the myths and misconceptions of steroid use in arthritis.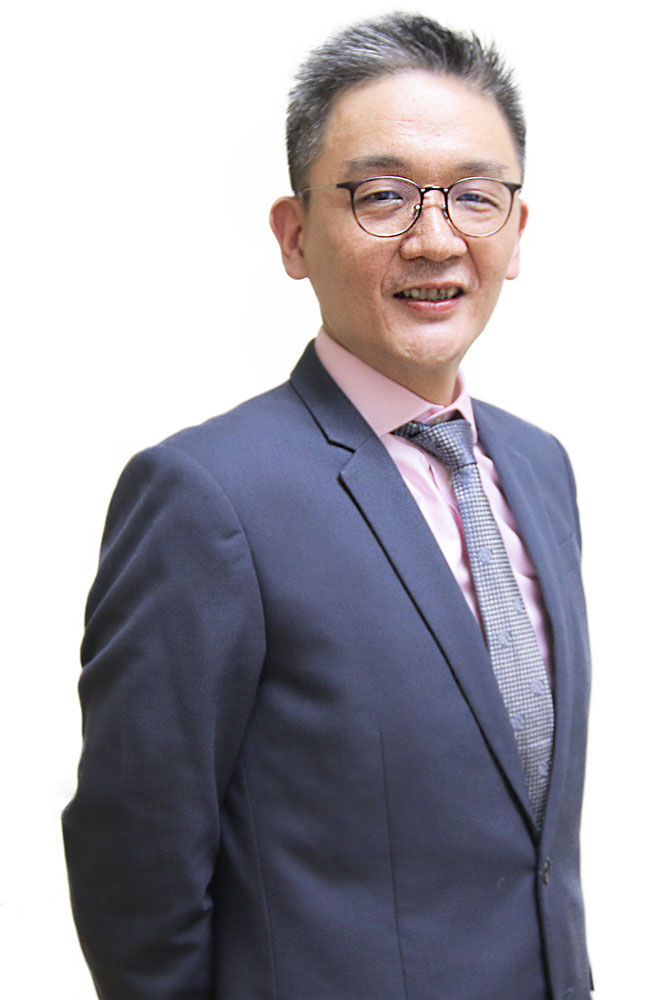 Join us at the FREE "Steroids for Arthritis: Friend or Foe?" webinar to understand how arthritis affects your quality of life and the use of steroids to reduce pain. This webinar is happening on 18th October, from 2PM – 3PM.
For more information or assistance, kindly contact us at events@thestar.com.my