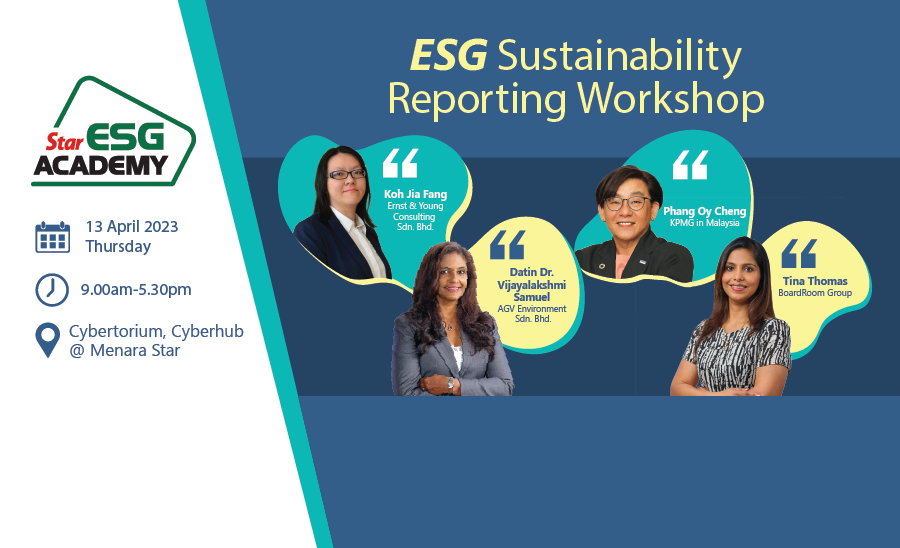 This 13 April, learn how to measure and track your progress towards sustainability goals and discover best practices for communicating sustainability initiatives to stakeholders.
This ESG Sustainability Report seminar will help you :
– Discover which ESG initiatives align with your company's sustainability road map
– Learn how to report on the Environmental, Social and Governance aspects of sustainability
– Connect with stakeholders to assess and determine your materiality matters
– Deal with the Task Force on Climate Related Financial Disclosures (TCFD), the voluntary carbon market and more.
This seminar is limited to 120 pax. Tickets are available on a first-come, first-served basis.
Register now at: https://bit.ly/esgreports3