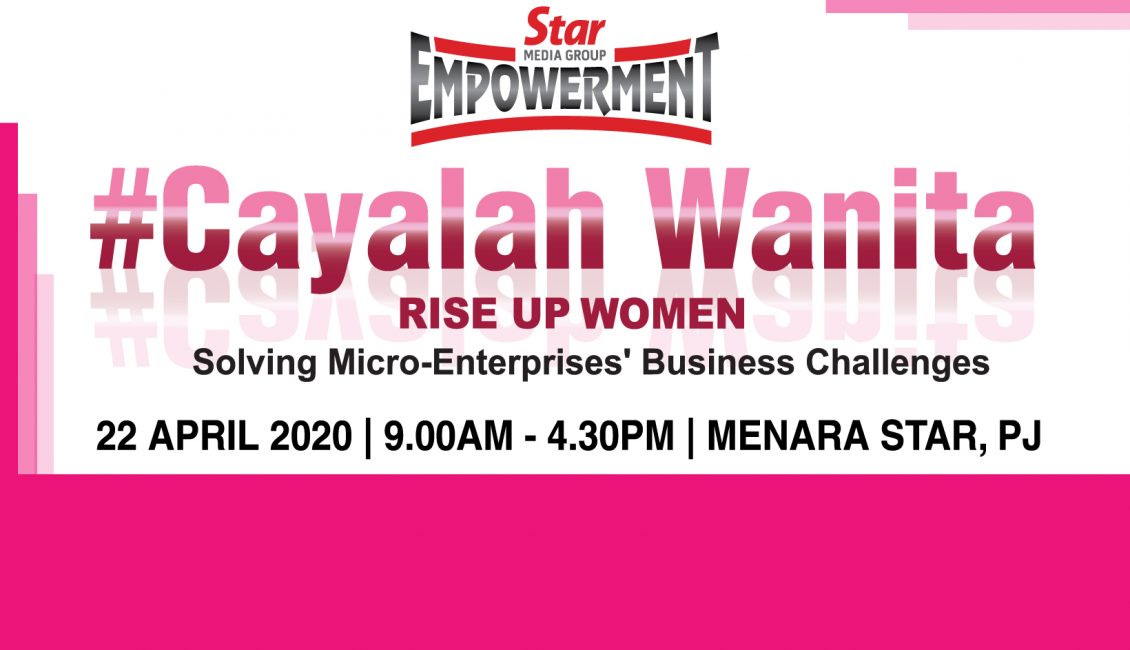 This forum will be conducted in Bahasa Malaysia.
Discover how you can grow and upscale your business.
A forum that empowers women, to upscale knowledge and one-on-one training on the use of practical tools and concepts, Through #Cayalah Wanita (Rise Up Women) you will get a breakthrough and ideas that can be implemented in solving micro-enterprise business challenges.
What you will learn:
Get ideas on business strategy planning
Knowledge and inspiring success stories sharing by the experts on their business journey
Upscale knowledge and training on the use of practical tools and concept
Cash flow: Ways to manage your business funds
How to create an impressive brand.
Hands-on-learning on how you can convert your Facebook page into full fledged professional website in seconds
Create winning strategies to drive business performance
Speakers/Panelists/ Moderators Info:
Datuk Dr Radzali Hassan, Group Managing Director, Harta Maintenance Sdn Bhd, Speaker.
Padzilah Enda Sulaiman, Founder of Siti Khadijah Apparel Sdn Bhd, Panelist.
Azri Zahier Azmi, CEO of The Boom Beverage Sdn Bhd, Panelist.
Ilmi Shukri Khodori, Founder of Katta Kayu Enterprise, Panelist.
Rasta Rashid, Founder of Rasta Creation Sdn Bhd, Panelist.
Datuk SW Cheong Irwin, Managing Partner, XCEL EG Ventures, Panelist.
Farilawati Mat Kasim, Founder, NIQA Hijab Wash, Panelist.
Abd Azharee Abd Wahid, CEO of Akademi Usahawan Mikro, Moderator & Speaker.
Dato Hjh Faridah, YangDiPertua Usahanita Kebangsaan, Moderator.
To register, do visit http://bit.ly/cayalahwanita
For more information, please contact Lily at 03 7967 1388 ext 1871 or email to lilyfong@thestar.com.my / events@thestar.com.my