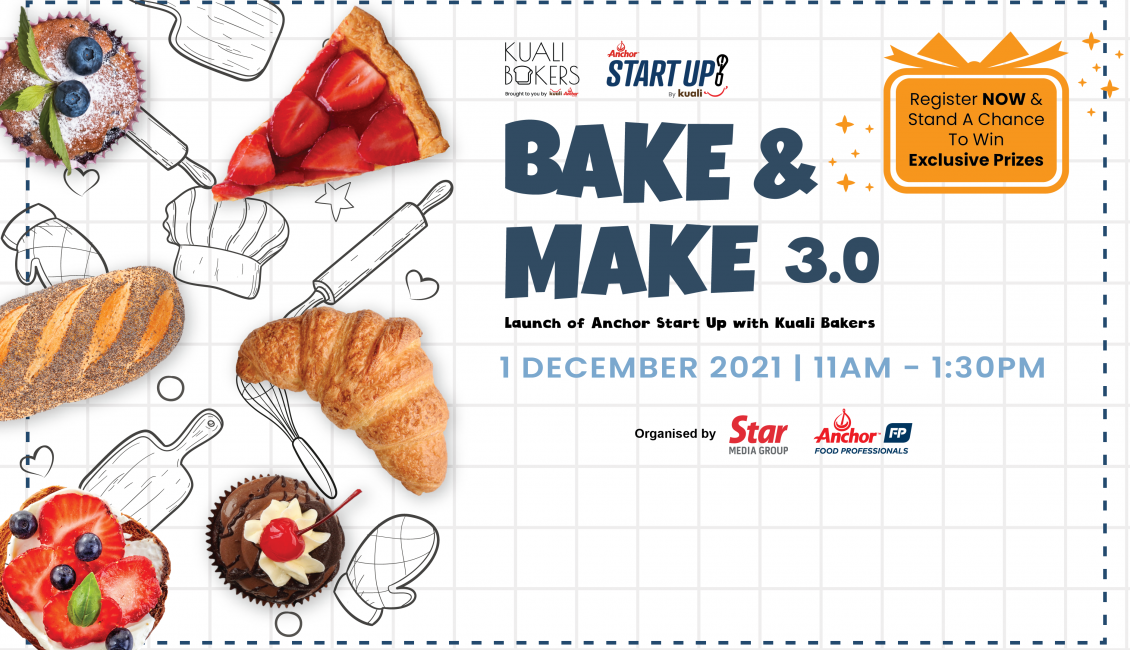 WE ARE BACK FOR THE 3RD TIME!
BAKE & MAKE 3.0
LAUNCH OF ANCHOR START UP WITH KUALI BAKERS
STAND A CHANCE TO WIN EXCLUSIVE PRIZES!!
You may already own a growing business, have been taking baking orders from friends and family or even just thinking of starting your own business. Well, Bake & Make 3.0 is here to help!
Kuali is joining hands with Anchor Food Professionals once again to bring to you an entrepreneurship workshop that convenes industry professionals to offer baking and business advice. Register NOW to level up your baking business by learning effective tools and techniques from experts in the baking industry.
Key trends and top searches in the baking industry
The business model of a baking Start Up – Tips for entrepreneurs
Fireside chat with pastry chefs on cake decorating techniques
Understanding cloud kitchens and ways to expand your business
STAND A CHANCE TO WIN EXCLUSIVE PRIZES!!
Sign up now to level up your business! We hope to grow this community together with you!For any queries, contact us at 03-7967 1388 ext. 1475 (Shashee) /1871 (Lily) or email us at events@thestar.com.my