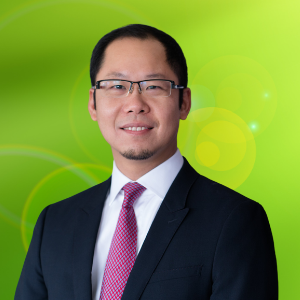 Chief Sustainability Officer

Mr Eric Lim is the Chief Sustainability Officer at UOB. He leads a dedicated corporate sustainability office that is focused on achieving the Bank's sustainability objectives of helping businesses to advance responsibly, steering consumer wealth to sustainable investments and fostering social inclusiveness and environmental well-being.
Concurrently, Eric is also the Head of Group Finance, where he is responsible for the Bank's core finance functions spanning financial strategy, capital management, regulatory and financial reporting, tax management, business finance and performance management.
Eric holds positions in other key UOB management committees, including Chairperson of the Group Sustainability Committee. He is also a member of the Asset and Liability Committee and the Management Committee, and holds directorships in UOB affiliated companies.