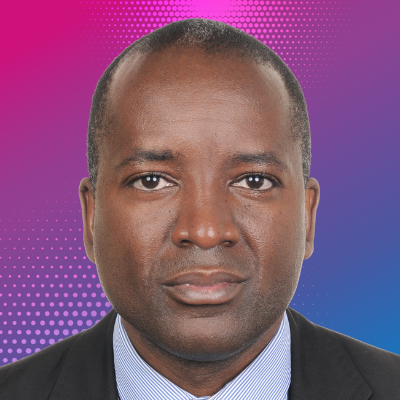 Derrick Muneene
Acting Director, Digital Health and Innovation & Unit Head,
Capacity Building and Collaboration,
Digital Health and Innovation Department
World Health Organization
Mr. Derrick Muneene is the Unit Head of the Capacity Building and Collaboration Team of the Digital Health and Innovation Department at WHO Headquarters, Geneva. He has 22 years of progressive experience in public health informatics, digital health literacy, digital health capacity building and project management. His background is in computer science and public health, with two masters degrees in information systems management and public health policy, along with various project management certifications such as PRINCE2 and project+. Previously, he served as mHealth and eHealth technical officer for the WHO regional office for Africa where he supported 47 countries with the adoption of eHealth strategies and eHealth solutions. Before this, he served with the US Centers for Disease Control and Prevention as acting branch chief for Health Informatics and Health Systems Analysts / Health Applications Manager.

Mr. Muneene is a dynamic and visionary digital health expert. His key focus areas in the field of digital health include digital health curricula, digital health policy, scalability, regulations and services, including telehealth, electronic health records, capacity building and digital health standards. He has been pivotal in the creation of digital health learning products and competency frameworks. He has supported several countries in setting up digital health strategies, solutions and services, including smartcard based solutions, multi-tiered software architectures, data standards and interoperability, competence based frameworks for health workforce and digital health maturity models.