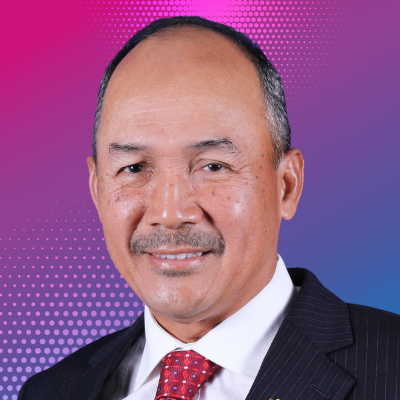 YBhg. Datuk Seri Dr. Yusof bin Ismail
Director General
Malaysian Administrative Modernisation and Management Planning Unit (MAMPU),
Prime Minister's Department
YBhg. Datuk Seri Dr. Yusof bin Ismail, the present incumbent Director General of MAMPU since April 2020, is an Administrative and Diplomatic Officer with 34 years of experience majoring in finance and economy who started his career back in 1998 as an Assistant Director in the Economy Divison under the Ministry of Finance. As a graduate of Bachelor of Econs (Hon), Universiti Malaya in 1986, he furthered his postgraduate study in M.A. In Development Economics at Williams College Massachusetts, USA in 1997 and was later on decorated with Ph.D (Community Economic Development) from Universiti Putra Malaysia in 2010.