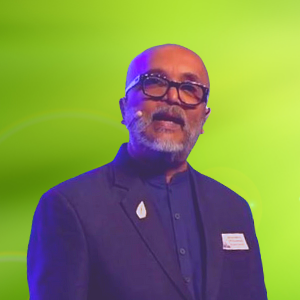 Council Member
BK Sinha has over 35 years' experience in the development and management of Environmentally Compliant Projects and Services, in particular Waste to Renewable Energy Projects. The combination of his experience and wealth of knowledge is fuelled by his deep-rooted passion for the emergence of truly sustainable developments in this region; with full Circularity.
BK Sinha is Council member of Malaysia Green Building Council (malaysiaGBC) 2021/2023; an established member of the World Green Building Council (WorldGBC) that has about 70 countries globally as members. The WorldGBC operates through 5 regions. Our region is Asia Pacific Network (APN) of the WorldGBC and BK Sinha recently completed his 2 year appointment as the Regional Vice Chair in 2019.
He holds a tenacious belief in a holistic approach with all stakeholder inclusivity that he applies to all his projects. BK Sinha is respected as a thought leader and mentor in many notable sustainable projects in Malaysia, Maldives, Cambodia and Vietnam.
He is passionate about the environment and endeavours to create sustainable communities, taking into account that the built environment accounts for 40 percent of all waste worldwide, he holds personal the task and responsibility to contribute towards making sustainable buildings and infrastructure in Malaysia the norm rather than the exception. Amongst many other Projects, he is the innovator behind FatHopesEnergy (www.fathopesenergy.com), a leader in the region as a premier consolidator and processor of used organic fats, oils and grease to EN standard bio diesel.