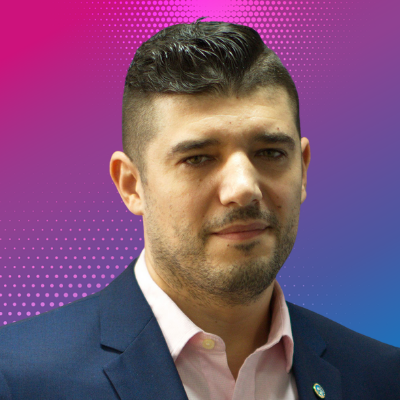 Alexandru Caciuloiu
Cybercrime and Cryptocurrency Advisor & Programme Coordinator for Southeast Asia and Pacific
United Nations Office on Drugs and Crime (UNODC)
Alex is the UNODC Cybercrime and Cryptocurrency Advisor and Regional Coordinator for South East Asia and the Pacific, based in the Regional Office in Bangkok, Thailand. In this position he is responsible for building and strengthening the region's capabilities and response to cybercrime and cybersecurity. He is doing so by providing technical assistance, expertise and capacity building as well as assistance with policy making and legislative harmonisation and representing the United Nations on cybercrime diplomacy matters in the region.

Prior to joining UNODC, Alex was a Digital Crime Officer with INTERPOL Global Complex for Innovation based in Singapore. Whilst at INTERPOL, he spent the initial part of his posting coordinating cybercrime investigations and the latter part of his posting focused on building and strengthening the capacity of INTERPOL member countries to fight cybercrime.

Alex joined the Romanian National Police in the Counter Organised Crime Brigade in 2007 as a cybercrime investigator. In this position he conducted investigations and intelligence gathering on cybercrime as well as performing digital forensics examinations.

Alex originally from Constanta, Romania, holds B.Sc. Law and M.Sc. Business Law.