In conjunction with International Women's Day, Star Media Group will be conducting a talk featuring Malaysian women trailblazers, a showcase by Hong Kong veteran artiste Maria Cordero and a women's specialty bazaar.
Join us and be inspired by their personal stories of how they've overcome challenges and pushed their limits to become the women they are today.
Don't forget to bring along your family for a fun day out at the bazaar!
Have a WOW Day #thestarwow
---
FREE ADMISSION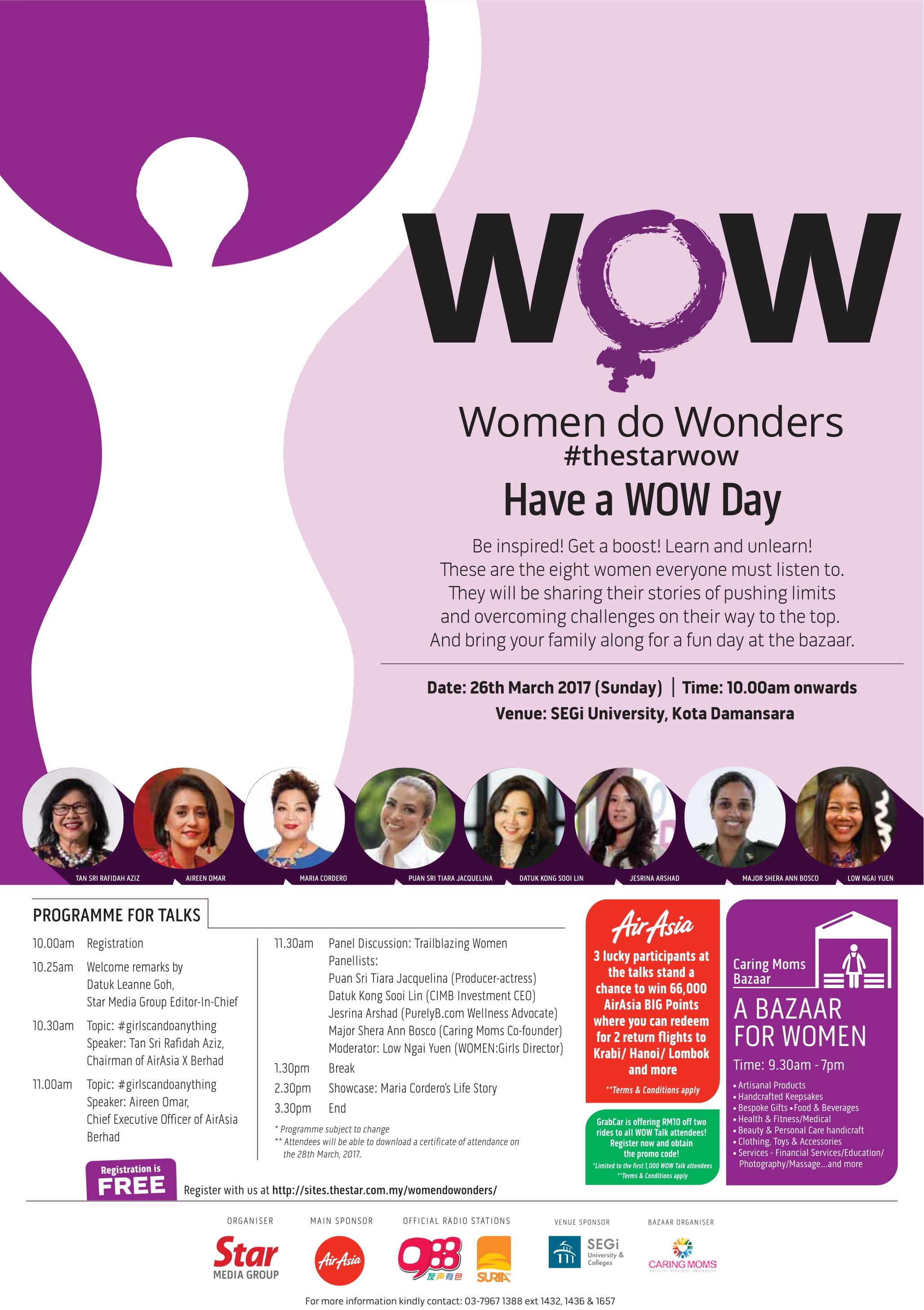 *Registration opens at 10.00 am