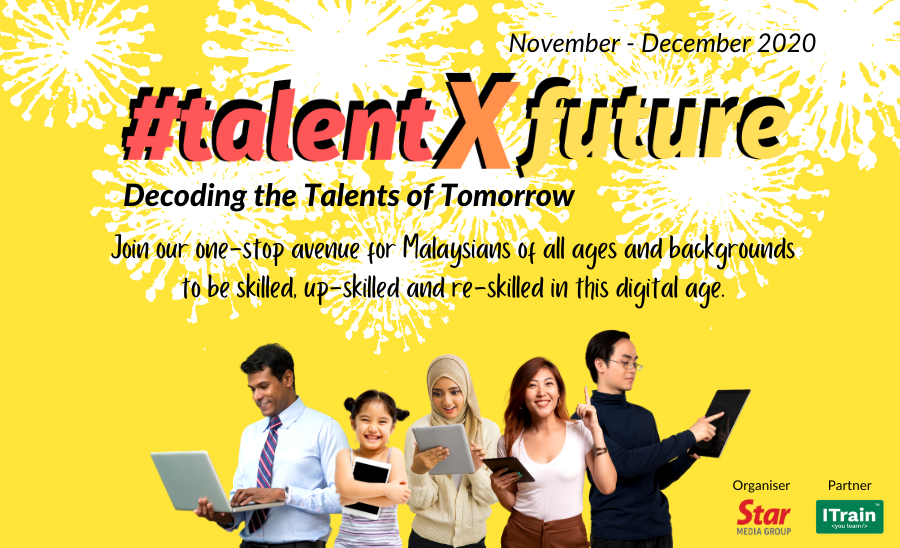 Staying at the forefront of new opportunities means to be equipped with cutting-edge skills. From businesses, to driven individuals, to preschoolers, every Malaysian deserves the chance to leverage their advantages in this increasingly digitalised world.

SME Digitalisation Live Virtual Workshop
Businesses big or small, there would come a time where a fresh approach and reevaluation can catapult success rates. With the right skills in the bag, making the next decision provided with the help of digital tools would be a big game changer.
This workshop is suitable for SMEs who are looking to transform their businesses by using the right digital tools at the right place and the right time!
Click HERE to learn more or visit bit.ly/smedigitalisation
Creative Science Live Virtual Workshop For Kids
Curiosity and children come in an inseparable package. This workshop will spark the light in children through inquiry based learning, while adopting USA's Next Generation Science Standards (NGSS) to discover about the world around us. By getting their hands dirty with hands-on STEAM (Science, Technology, Engineering, Art & Mathematics) projects, children explore and learn through experience, and remember concepts for a lifetime.
This workshop is suitable for children aged 8 – 10 years old.
Click HERE to learn more or visit bit.ly/steamkidsw
For any inquiries, kindly contact us at events@thestar.com.my
*All workshops will be conducted live virtually.