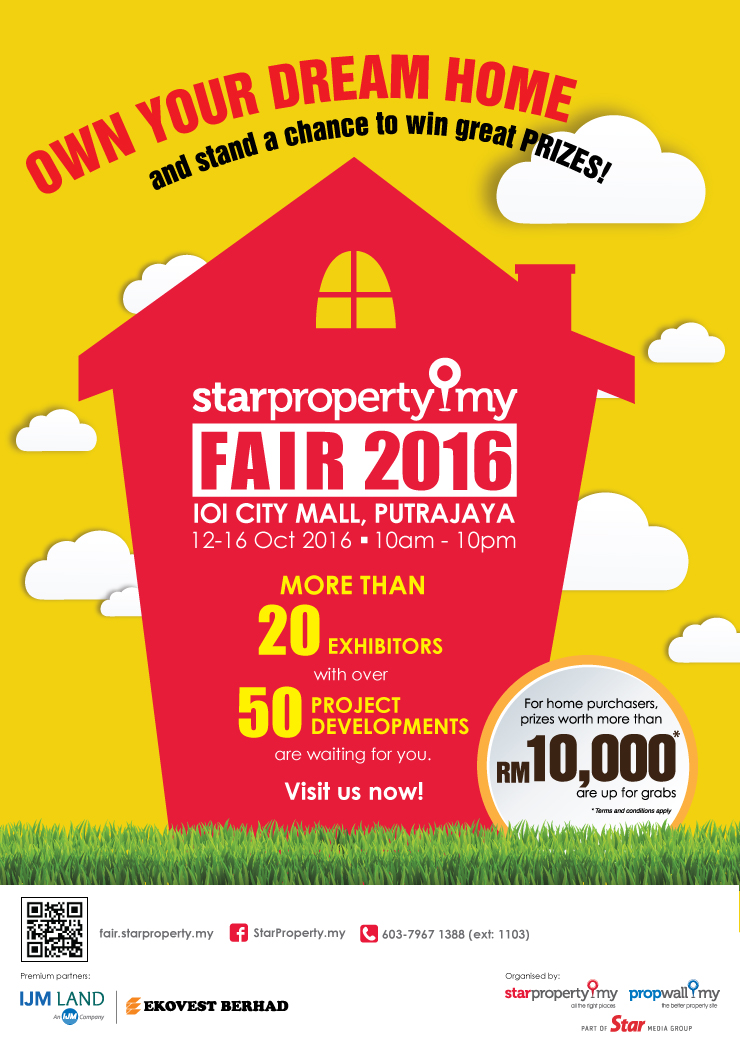 StarProperty.my Fair 2016, supported by premium partners Ekovest Berhad and IJM Land, is a public outreach event that showcases real estate products and services. A typical day at a Starproperty.my fair would feature events such as educational talks as well as leisure events.
Visitors can expect to find a wide range of property developments as well.
The upcoming StarProperty.my fairs would be held at IOI City Mall, from Oct 12 to 16 and there are more than 20 exhibitors showcasing more than 50 projects.
Exhibitors at the StarProperty.my Fair will include the following.
IJM Land
Tropicana
Seri Pajam
UEM
Setia Haruman
IOI Properties
Knusford
BBN Development
MCT
Sunsuria
OIB
SP Setia
Sime Darby
PKNS
Agile
Paramount Property
Matrix Concepts
Kenwingston Group
Iwajib Group
Mah Sing
Crystal Ville
Kueen Lai
For more detailed information on these fairs, visit http://fair.starproperty.my. For booth enquiries, please contact us at +603 7967 1388 (ext: 1140/ 1105) or email: support@starproperty.my.
The StarProperty.my Fair will be held at IOI City Mall from 12 – 16 October, 10am – 10pm. See you there!