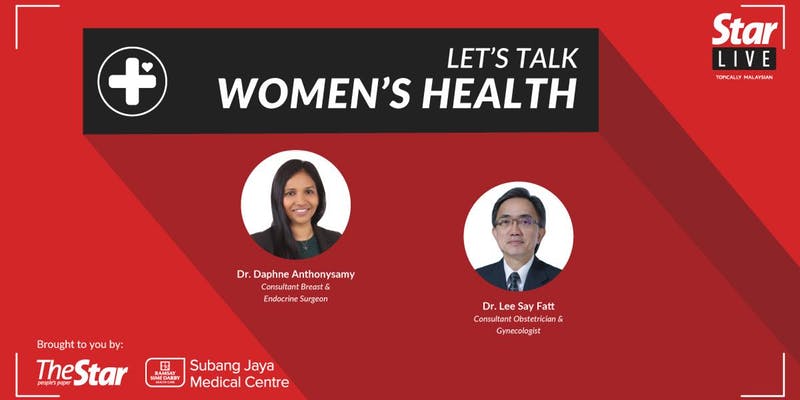 Join us for this month's StarLIVE to learn about menstruation and breast cancer. Get expert opinions on the effects of menstruation and, in conjunction with Breast Cancer Awareness Month, learn how to be 'breast aware', which involves recognising irregular changes to look out for.
Plus, learn the correct way to perform a breast self-examination and get special deals and promos on sanitary pads, mastectomy bras, and wigs.
---
FREE ADMISSION
Register now to book your seat!
Minimum age of admittance is 13 and above.
---
PROGRAMME
8.30am – Registration and breast self-examination session
10.00am – Talk 1: Menstruation: Its impact on Women's Health by Dr Lee Say Fatt, Consultant Obstetrician and Gynecologist
10.40am – Talk 2: Ladies be BREAST Aware by Dr Daphne Anthonysamy Consultant Breast and Endocrine Surgeon
11.20am – Q&A session
12 noon – End