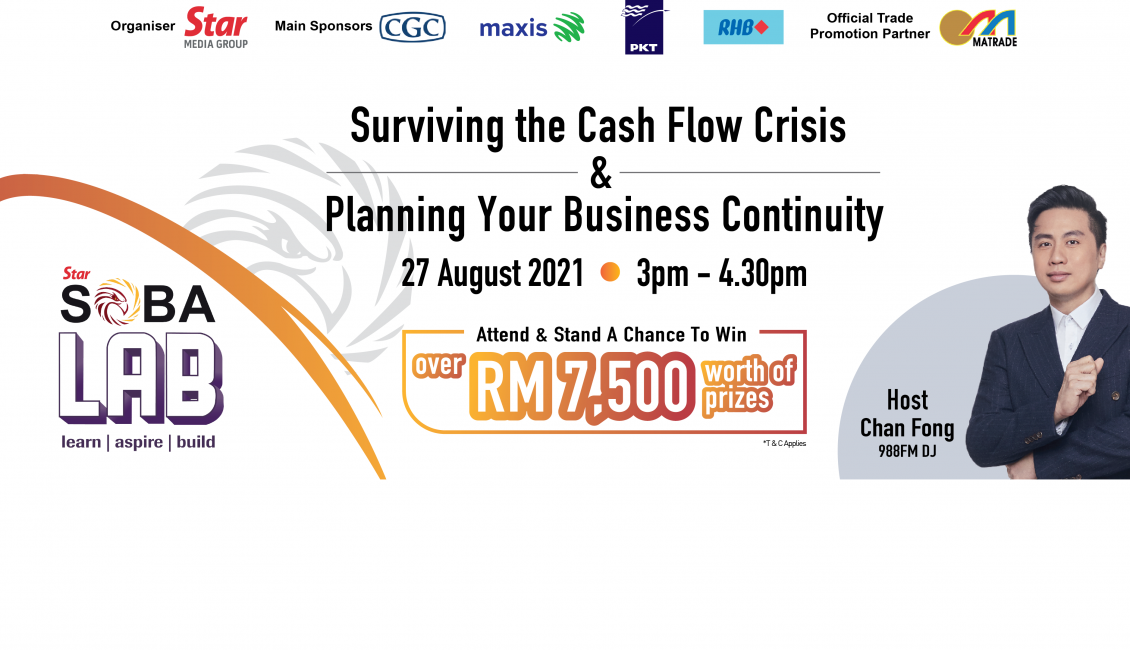 Cash flow management is critical for small and medium enterprises during unprecedented times. It could mean the difference between stabilising your business or falling behind. What are the strategies in managing your cash flow?
Our SOBA LAB webinar, happening on 27 August 2021, will be focusing on these topics and more.
Let our expert speakers help you learn how to better manage your cash flow during a crisis and some of the important steps in building an effective business continuity plan.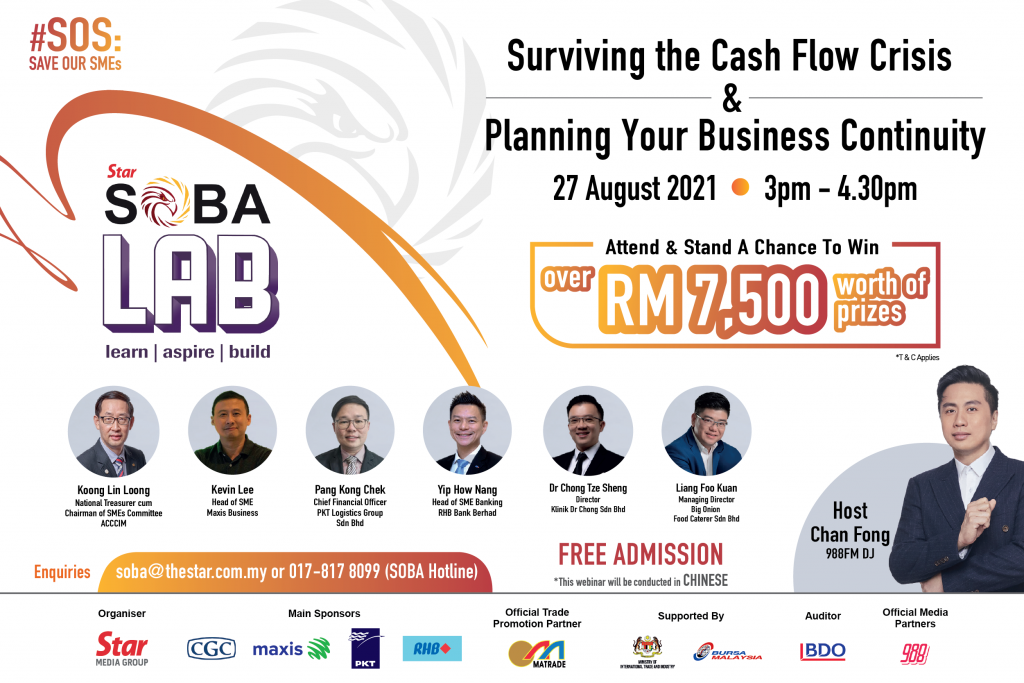 #SOS: SAVE OUR SMEs: Surviving the Cash Flow Crisis & Planning Your Business Continuity
The session covers:
Solutions in overcoming cash flow issues
How one can identify and diversify non-core assets in managing cash flow
Tips in Manoeuvring and adapting to change when business operations are disrupted
How one can reset their priorities and strategies to remain sustainable
Key strategies and components in a business continuity plan
Recovery strategies to bounce back post-pandemic
Speakers:
1) Koong Lin Loong, National Treasurer cum Chairman of SMEs Committee ACCCIM
2) Kevin Lee, Head of SME, Maxis Business
3) Pang Kong Check, Chief Financial Officer, PKT Logistics Group Sdn Bhd
4) Yip How Nang, Head of SME Banking, RHB Bank Berhad
5) Dr Chong Tze Sheng, Director, Klinik Dr Chong Sdn Bhd
6) Liang Foo Kuan, Managing Director Big Onion Food Caterer Sdn Bhd
Host:
1) Chan Fong, 988FM DJ
SOBA LAB stands for Learn, Aspire and Build. Being at the forefront in following the growth and development of the country, The Star believes that our local SMEs are the drivers of the country's economic growth

For enquiries on SOBA, email soba@thestar.com.my or call the SOBA Hotline at 017-817 8099.