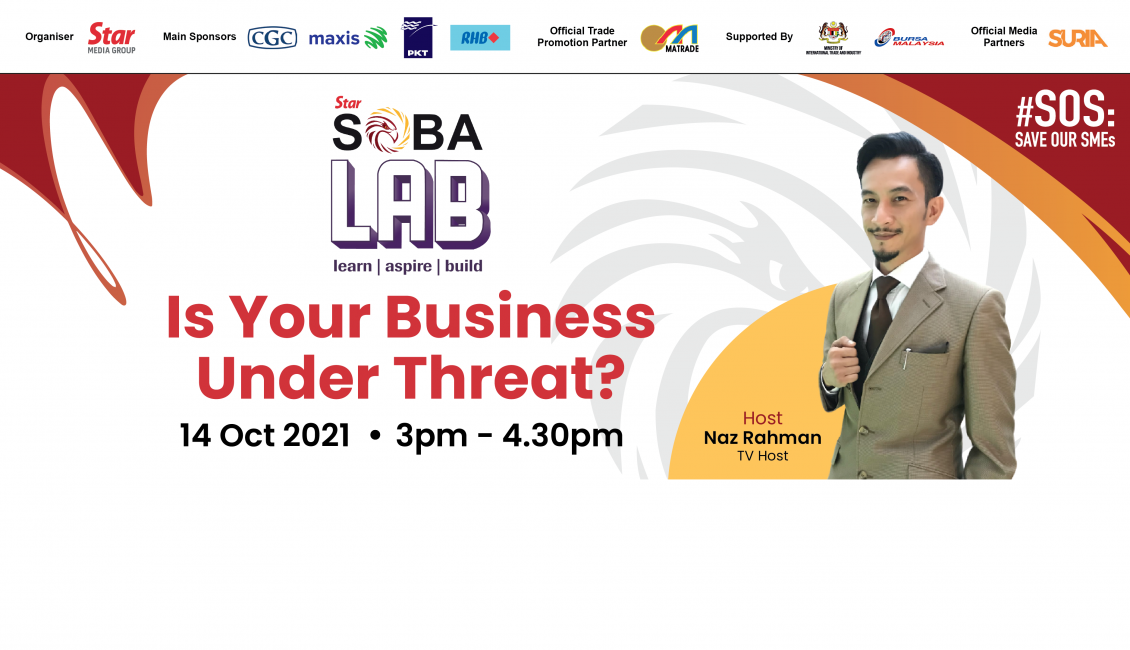 How to identify threats to your business and prepare by taking proactive steps to minimise loss?

Join us at SOBA LAB Webinar on 14 Oct 2021 (Thursday) and engage with our expert panelists from various industries as they share their knowledge and experience. This webinar will be conducted in Bahasa Melayu.

The session will highlight:
1) How SMEs can sustain their business despite difficult circumstances
2) How to strengthen your business for a post-pandemic world
3) Anticipating Legal Issues Facing SMEs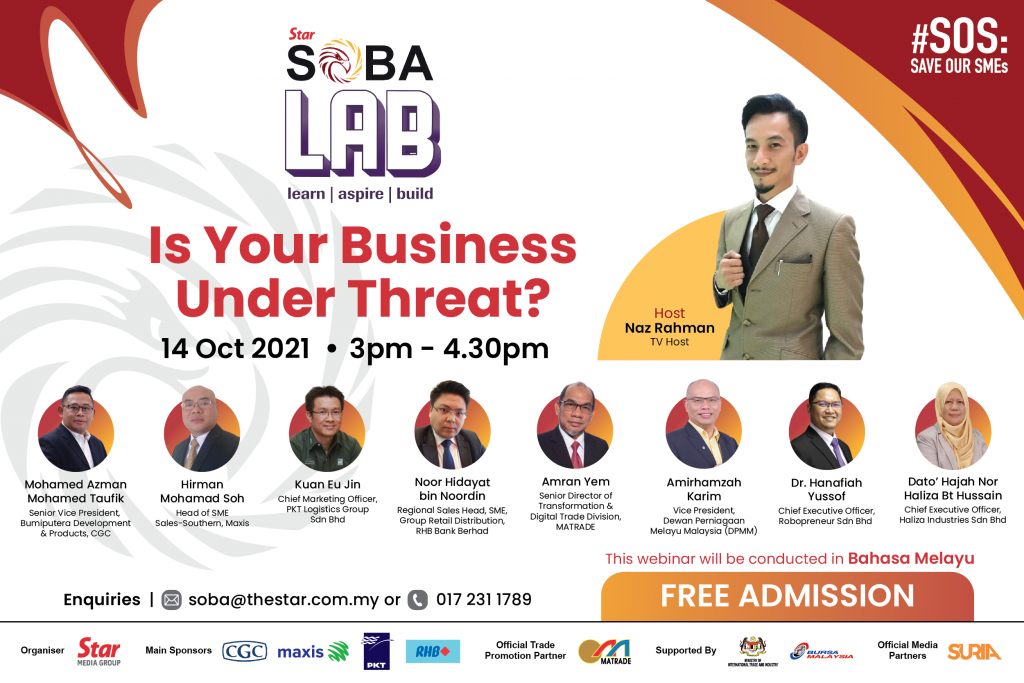 Speakers:
1) Mohamed Azman Mohamed Taufik, Senior Vice President, Bumiputera Development & Products, CGC
2) Hirman Mohamad Soh, Head of SME Sales – Southern, Maxis
3) Kuan Eu Jin, Chief Marketing Officer, PKT Logistics Group Sdn Bhd
4) Noor Hidayat bin Noordin, Regional Sales Head, SME, Group Retail Distribution, RHB Bank Berhad
5) Amran Yem, Senior Director of Transformation & Digital Trade Division, MATRADE
6) Amirhamzah Karim, Vice President, Dewan Perniagaan Melayu Malaysia (DPMM)
7) Dr. Hanafiah Yussof, Chief Executive Officer, Robopreneur Sdn Bhd
8) Dato' Hajah Nor Haliza Bt Hussain, Chief Executive Officer, Haliza Industries Sdn Bhd

Moderator:
Naz Rahman, TV Host
For SOBA enquiries, email soba@thestar.com.my or call 017-231 1789.
SOBA Website : www.soba.com.my