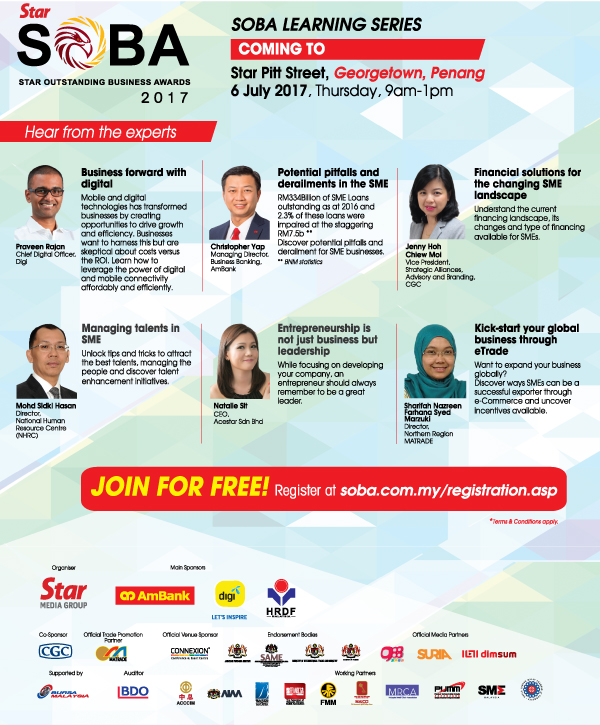 2017 is predicted to be another challengin­­­g year for SMEs. Clever management of operations, finance, talent, and retention of market share are more critical now than ever to the success of your business.
Don't miss out on the FREE Star Outstanding Business Award (SOBA) Learning Series 2017 business seminars featuring leaders of top brands – Digi, Ambank, HRDF, CGC, and Matrade – who will share insights on pressing business issues such as:
Business forward with Digital.
Potential pitfalls and derailments in the SME Industry
Managing Talents in SME
Financial solutions for the changing SME landscape
Kick-Start Your Global Business Through e-Trade
Case Studies of successful SMEs – Acestar Sdn Bhd
Our Learning Series, Penang will be held on 6th July 2017 (Thursday), 8.30am – 2.00pm at the Star Pitt St, Penang.
Do sign up early to secure a seat, as places are limited and will be on a first-come, first-served basis. Registration is via our website http://www.soba.com.my/registration.asp