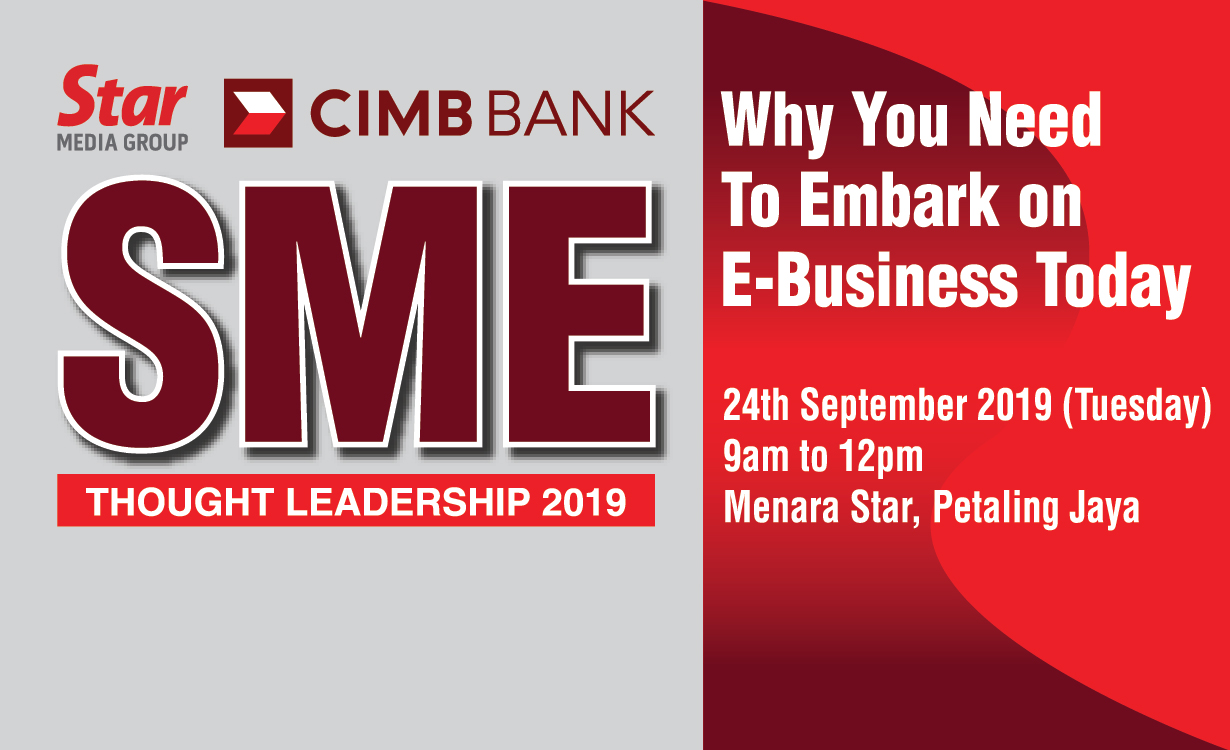 The Star Thought Leadership is Star Media Group together with CIMB's latest initiative to help small and medium enterprises capitalise on e-commerce technology in order to thrive and remain competitive within today's world of businesses through a series of inspirational talks, broad panel discussions and intimate networking sessions by successful key figures who have made their mark in their industries.
For this tea talk, we have the honour of having Datuk Wira (Dr.) Haji Ameer Ali Mydin, Managing Director of Mydin Mohamed Holdings Berhad and Mr Roberto Kauffman, Chief Product Officer of Shopmatic as our speakers. The speakers will be centering on why do you need to embark on e-business, expose their business growth and mileage in the long run and experience in growing the business from traditional to online media.
Our Speakers
Datuk Wira (Dr.) Haji Ameer Ali Mydin heads Malaysia's largest retail and wholesale chain. He sits on the board of Majlis Amanah Rakyat (MARA) overseeing entrepreneurship portfolio. A chairman of AmMetLife Takaful and Council Member of The Malaysia Retailers Association, he is a committed supporter of many business associations and holds a host of posts in them.
Roberto has over 27 years of global leadership experience in business and technology, with a passion for e-commerce and fintech in emerging markets. He previously worked with MoneyGram, Intigral, Sony and Oracle in Asia, Middle East and Europe markets. Roberto joined Shopmatic in April 2019 as Chief Product Officer and leads the Products, Design, AI and Engineering teams.
Join us NOW to if you are an SME that would like to find out more on why you need embark on your e-business today!
Admission is RM30 Per Pax!! So HURRY UP and GRAB your tickets while you can!! (Inclusive of 1 tea break)
To register click into https://bit.ly/2MtzPm9