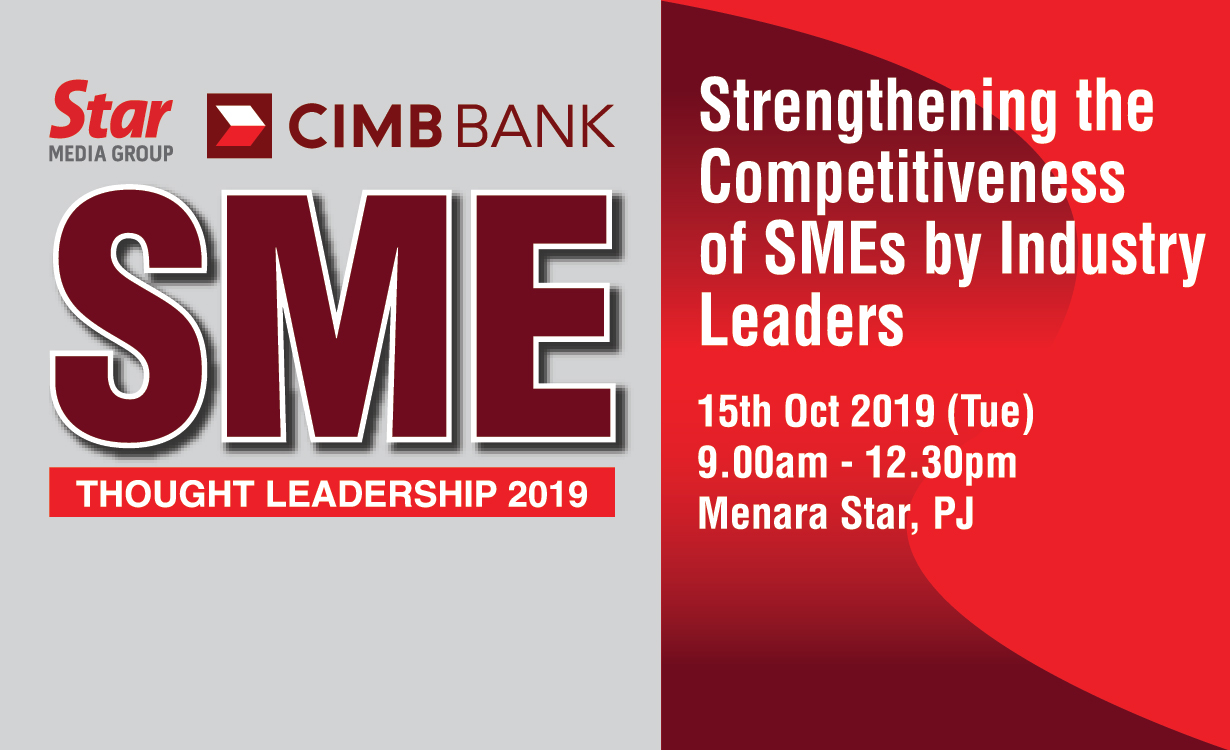 The Star SME Thought Leadership is Star Media Group together with CIMB's latest initiative to help small and medium enterprises capitalise on e-commerce technology in order to thrive and remain competitive within today's world of businesses through a series of inspirational talks, broad panel discussions and intimate networking sessions by successful key figures who have made their mark in their industries.
Tea talk 3, 'Strengthening The Competitiveness of SMEs by Industry Leaders ' will be held on 15th October 2019, Tuesday at Menara Star from 9am to 12pm.
This tea talk will be focusing on local key/industry players to create opportunities for SME to enhance their business capacity, capability and performance in overall.
1) Mr.Wong Keet Loong – Senior Vice President, Marketing & Sales, Business Division, CGC
2) Miss Christy Ng – CEO & Founder of Christy Ng
3) Dr Lee Zhi Sam – Chief Information Officer, Sydney Cake House
Join us NOW to if you are an SME that would like to know more about how you can enhance your business mileage in the future.
Admission is RM30 for 2 pax!! So HURRY UP and GRAB your tickets while you can!! (Inclusive of 1 tea break). To register, please click into http://bit.ly/teatalk3
For more information, you may call 03 7967 1388 ext: 1233 (Sofia) for further inquiries.