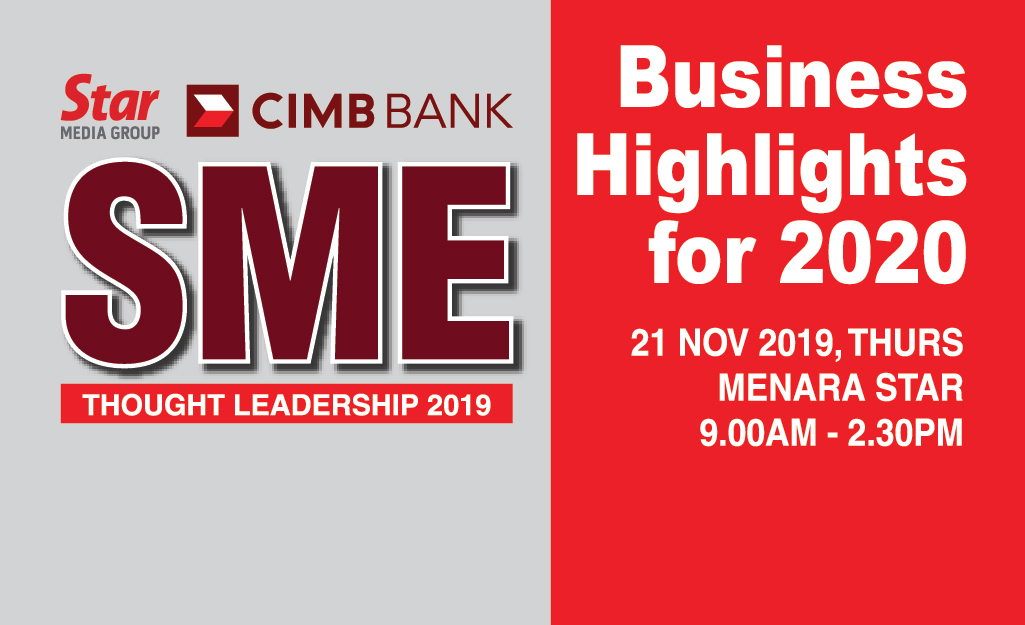 The Star SME Thought Leadership is Star Media Group together with CIMB's latest initiative to help small and medium enterprises capitalise on various tools in order to thrive and remain competitive through a series of inspirational talks, broad panel discussions and intimate networking sessions by successful key figures who have made their mark in their industries.
Discover the latest updates on what is installed for 2020 starting with a review of the 2020 budget; as well as the challenges and prospects it will bring. The forum will also explore the digital initiatives, the Islamic economic blueprint and the impact on businesses brought on by e-marketplaces.
Admission is RM50 per pax!! So HURRY UP and GRAB your tickets while you can!! (Inclusive of lunch and tea break).
For more information, you may call 03 7967 1388 ext: 1233 (Sofia) for further inquiries.