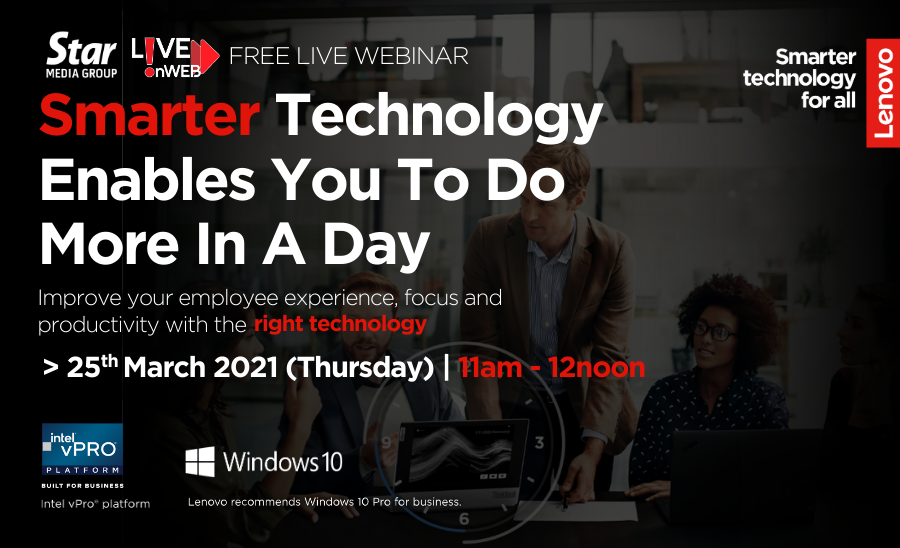 Small and Medium Businesses (SMBs) are often short on resources, with employees multitasking to fulfil personal and business goals. In these situations, employees feel like they don't get enough done in a day.
Based on recent studies, Lenovo has found that workplace distractions and inefficient technology result in lost time and focus which negatively impacts productivity and employee experience. This is more critical now than ever before because of the new normal. Working from home, in the office or on-the-go has raised newer challenges for organizations. Therefore, ensuring that employees have the right technology and IT support is the topmost priority for SMBs.
But how do we define 'the right technology' for SMBs?
The 'right' technology isn't just about selecting the right device, it's about empowering your entire workforce with smarter solutions that work for them, enabling a productive workday with minimum distractions.
In this FREE Live Webinar, you will learn how Lenovo Solutions for SMBs help you save time, improve workforce focus, efficiency and productivity to ultimately drive a positive employee experience in your organisation.