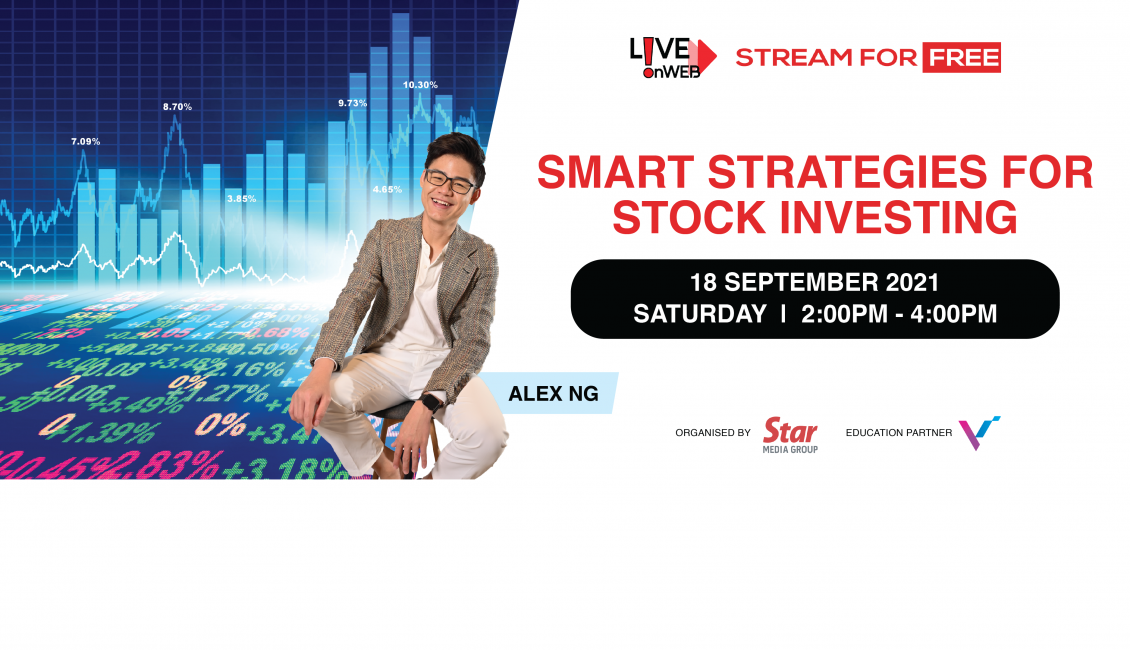 Smart Strategies for Stock Investing
18 SEPTEMBER 2021 (Saturday), 2.00pm
Are you curious about how to pick winning stock strategies?
The stock market can be your best asset and has the potential to generate great returns.
Discover strategies of increasing cash flow consistently through stock investing and how to get started even if you have no experience or have limited capital and time.
It's never too late to start investing. Join us and discover the right path to invest.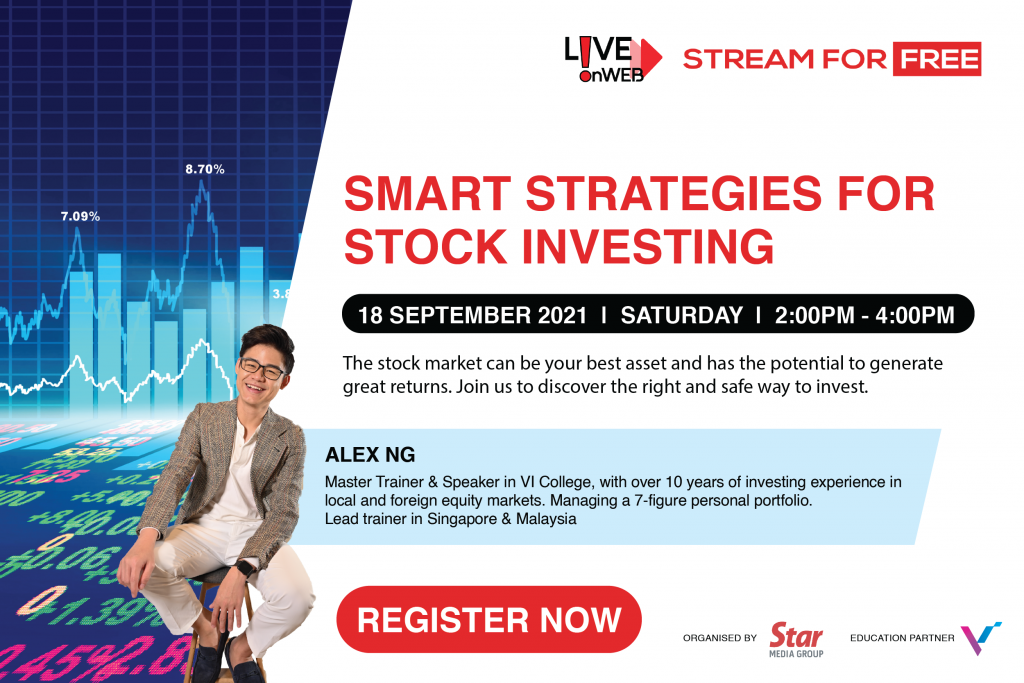 Speakers:
Alex Ng, Master Trainer & Speaker in VI College, with over 10 years of investing experience in local and foreign equity markets. Managing a 7-figure personal portfolio. Lead Trainer in Singapore & Malaysia.
Don't miss this webinar!