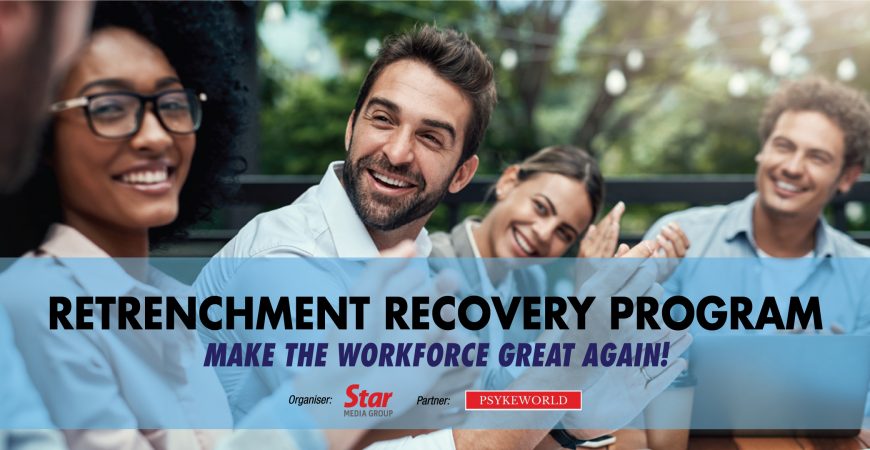 ABOUT THIS WORKSHOP
In the face of economic uncertainties, many organisations are compelled to make hard decisions of downsizing or retrenching its human capital as they strive to control costs and remain competitive.
Often, little attention has been devoted to the effects of retrenchment on the well-being of the retained workforce. The retained employees may experience misalignment as roles are redefined and jobs are restructured, demotivation due to work overload and are less committed due to job insecurity.
It is clear that a retrenchment process does not just end with the departure of the retrenched, its ill-effects will affect the remaining employees, the organization and the society. Therefore there is a need to carry out the process with all due care with a Retrenchment Recovery Program.
Join us in this workshop aimed to assist the affected workforce to regain control over their current situation, foster resilience in facing any emotional challenges and rediscover their sense of purpose to elevate the company to new heights.
LEARNING OUTCOMES
Through the program, participants will:
Understand and recognize individual emotions as consequences of the retrenchment exercise
Learn how to foster resilience in facing challenges
Create awareness on individual character strengths and talents
Develop goal setting strategies for career advancement
Create an individualized talent profile consisting of emotional and character strengths
Create action plans to prepare for new career opportunities
METHODOLOGY
Participants will engage in experiential workshops, psychology experimental activities, coaching psychology sessions and Hypno-Relaxation Therapy.
WHO SHOULD ATTEND
This workshop is ideal for HR professionals, corporate leaders, departmental heads, senior managers and employees of a company who is undergoing or has undergone retrenchment.
PROGRAM
Kindly refer to the program here.
WORKSHOP FEES
Early / Group Rate is priced at RM2,600 per pax. Regular Rate is priced at RM2,800 per pax.
*Kindly note that the early rate ends at 31 July and the group rate is applicable for 3 pax and above. 
OTHER INFORMATION
The workshop is claimable under HRDF. Workshop fees is inclusive of teaching fees, program materials, certificate, 2 tea breaks and 1 lunch.
CONTACT
For further information, you may contact us at events@thestar.com.my or 03- 7967 1388 ext 1477 / 1432.