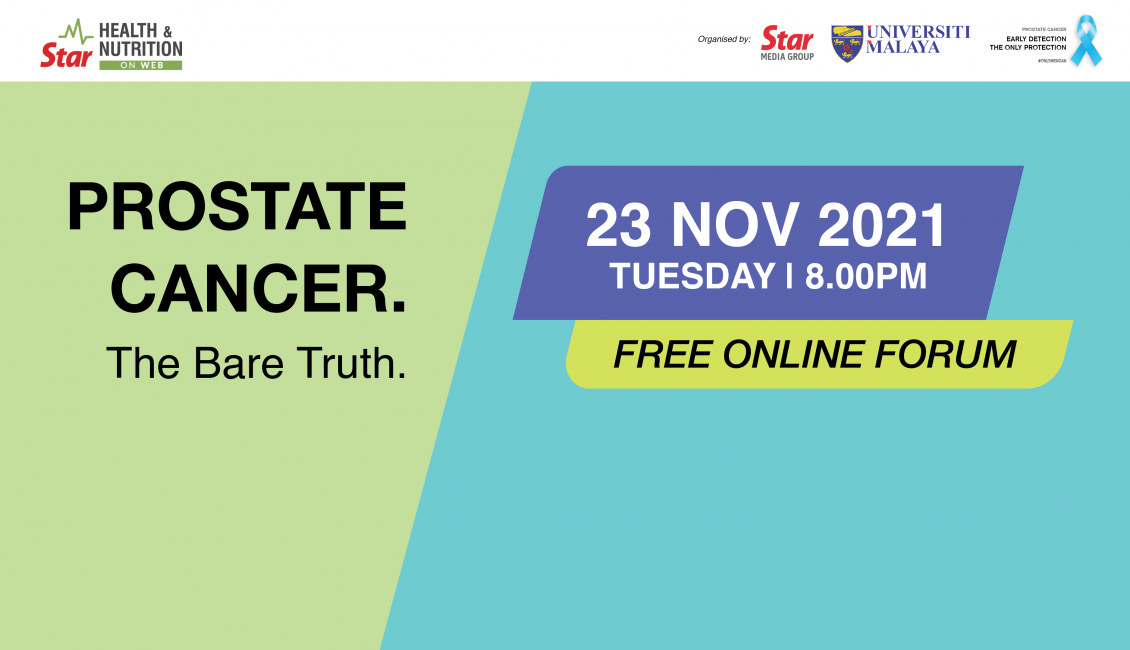 More than 60% of prostate cancer patients in Malaysia are diagnosed at Stages 3 and 4 due to lack of awareness. If detected early, prostrate cancer is treatable and 90% patients may carry on with their lives as usual. Come join us to find out more at PROSTATE CANCER- The Bare Truth Webinar on 23 November 2021.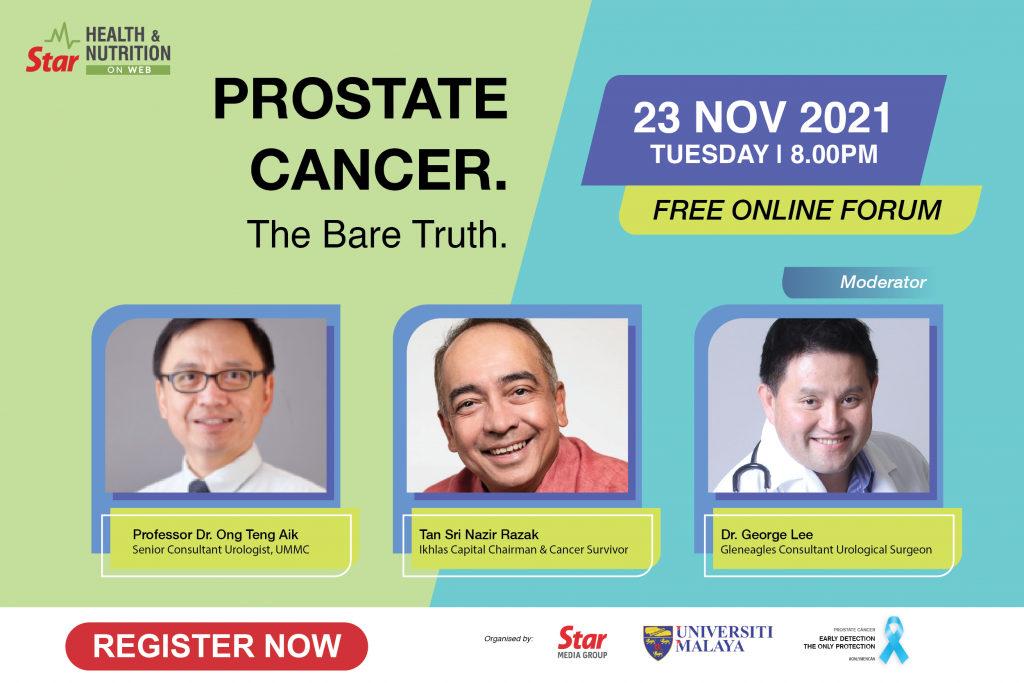 About the webinar:
Importance of early detection to treat prostate cancer, with speakers from medical partner, University of Malaya.
Aim of the webinar:
To educate the public via L!VE on Web webinar session with the following key highlights:
1. Early detection is key to treat Prostate Cancer.
2. Seek your GP and get a PSA test if you are a male above 50 years old.
Clinical Expert : Prof. Ong Teng Aik, consultant urologist from University Malaya Medical Centre

Moderator: Dr. George Lee, consultant urologist

Cancer Survivor: Tan Sri Nazir Razak, ex-CIMB Chairman and Ikhlas Capital Chairman
For any queries, contact us at 03-7967 1388 ext. 1475 (Shashee) /1871 (Lily) or email us at events@thestar.com.my