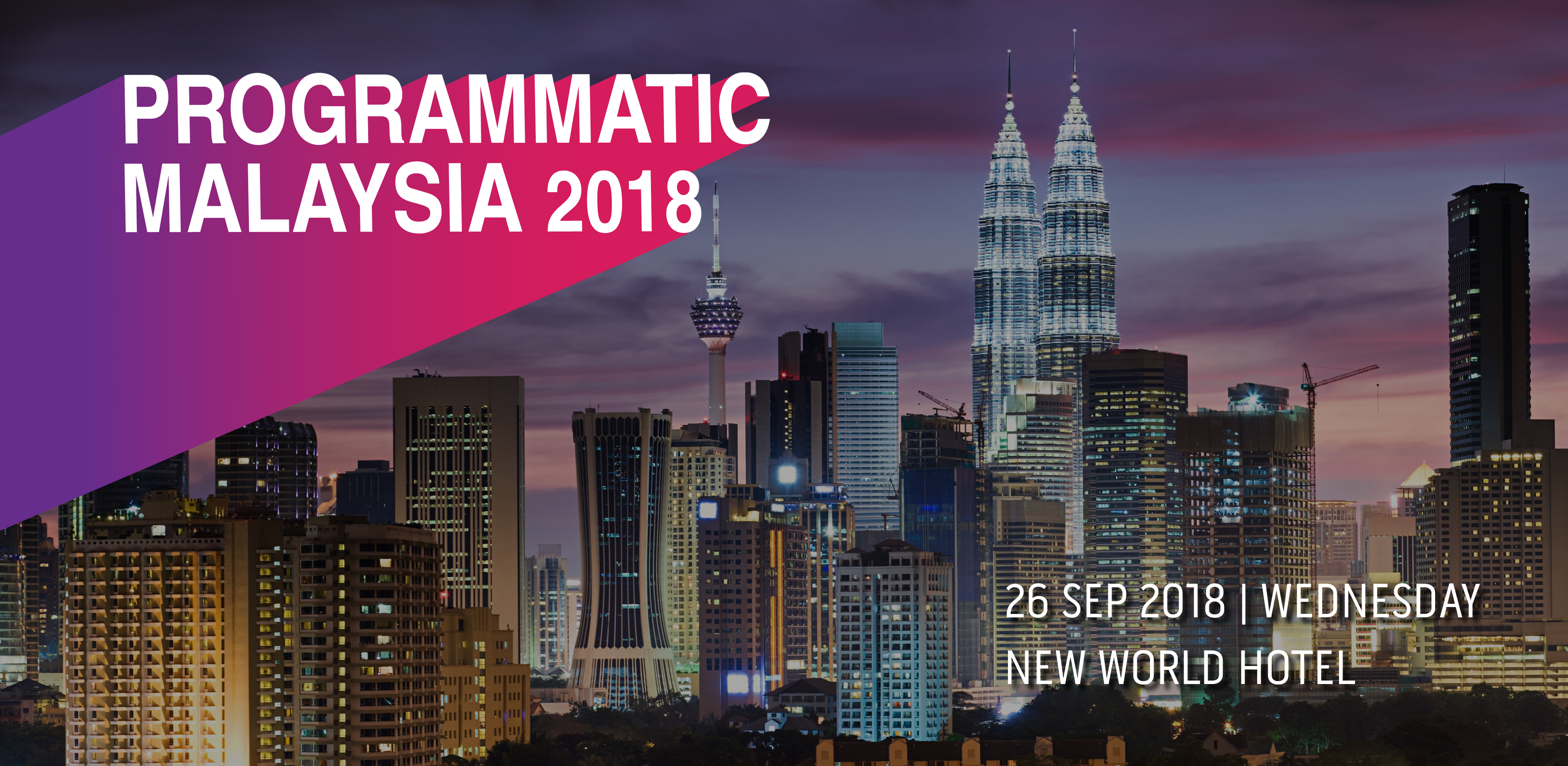 In this digital age, Programmatic marketing is seen as the future of advertising on the web.
In Asia Pacific, programmatic is no longer a buzzword but a media shift that needs to be understood and successfully deployed by all stakeholders in media to stay ahead. This conference brings together leading industry stalwarts, expertise from ad technologies and most importantly, the buyers and sellers that fuels the programmatic economy to discuss topical issues that are facing the programmatic ecosystem.
Programmatic Malaysia 2018 Conference
26 September 2016 | Wednesday
New World Petaling Jaya Hotel, Kuala Lumpur
RM 2,300 per delegate | HRDF Claimable
Be inspired by leading industry experts on:
• Global trends and the current programmatic ecosystem
• Programmatic brand building
• Success stories on programmatic transformation
• Multi-Channel Marketing – Leveraging on the synergy between humans and machines
• Cross channel platform marketing and tracking
• The power of data
• Programmatic creative – True dynamic creative optimization
• Leveraging programmatic video in a cross platform world
• Programmatic measurement and metrics in digital marketing
With plenty of cross industry learning and networking opportunities, Programmatic Malaysia 2018 is the perfect place to build a professional network, find business partners, and generate new growth ideas.