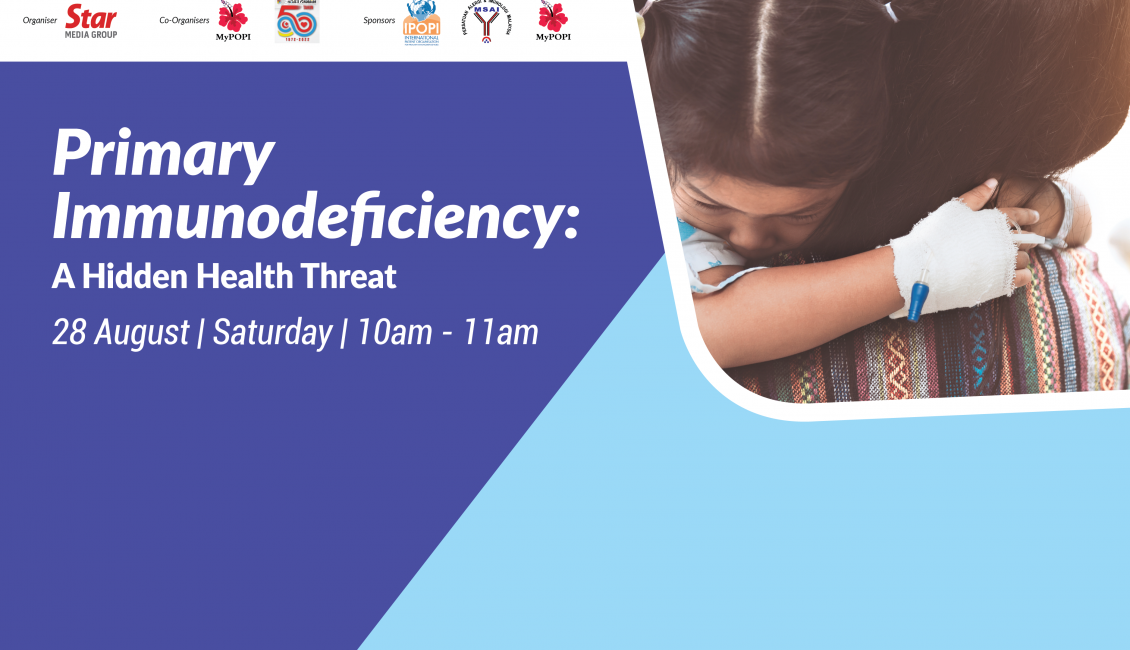 Is it just an infection?
Severe, Persistent, Unusual and Recurrent. You should be suspicious if any of these words describe your infection and check for the possibility of a primary immunodeficiency disease. People with Primary Immunodeficiencies (PI) are more susceptible to infections and health problems that lead to serious and debilitating illnesses or even death. Early diagnosis and management of PI save lives, prevent morbidity, and improve quality of life.
Join our free webinar to learn about the warning signs and treatments of PI.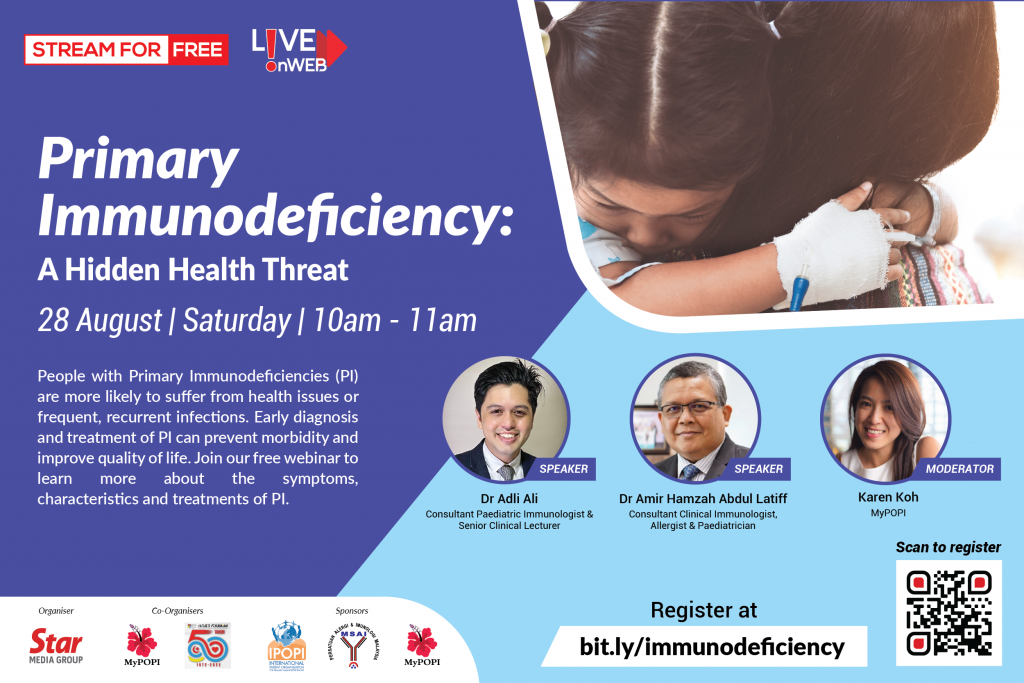 Speakers:
Dr Adli Ali, Consultant Paediatric Immunologist & Senior Clinical Lecturer
Dr Amir Hamzah Abdul Latiff, Consultant Clinical Immunologist, Allergist & Paediatrician
Moderator:
To register click here