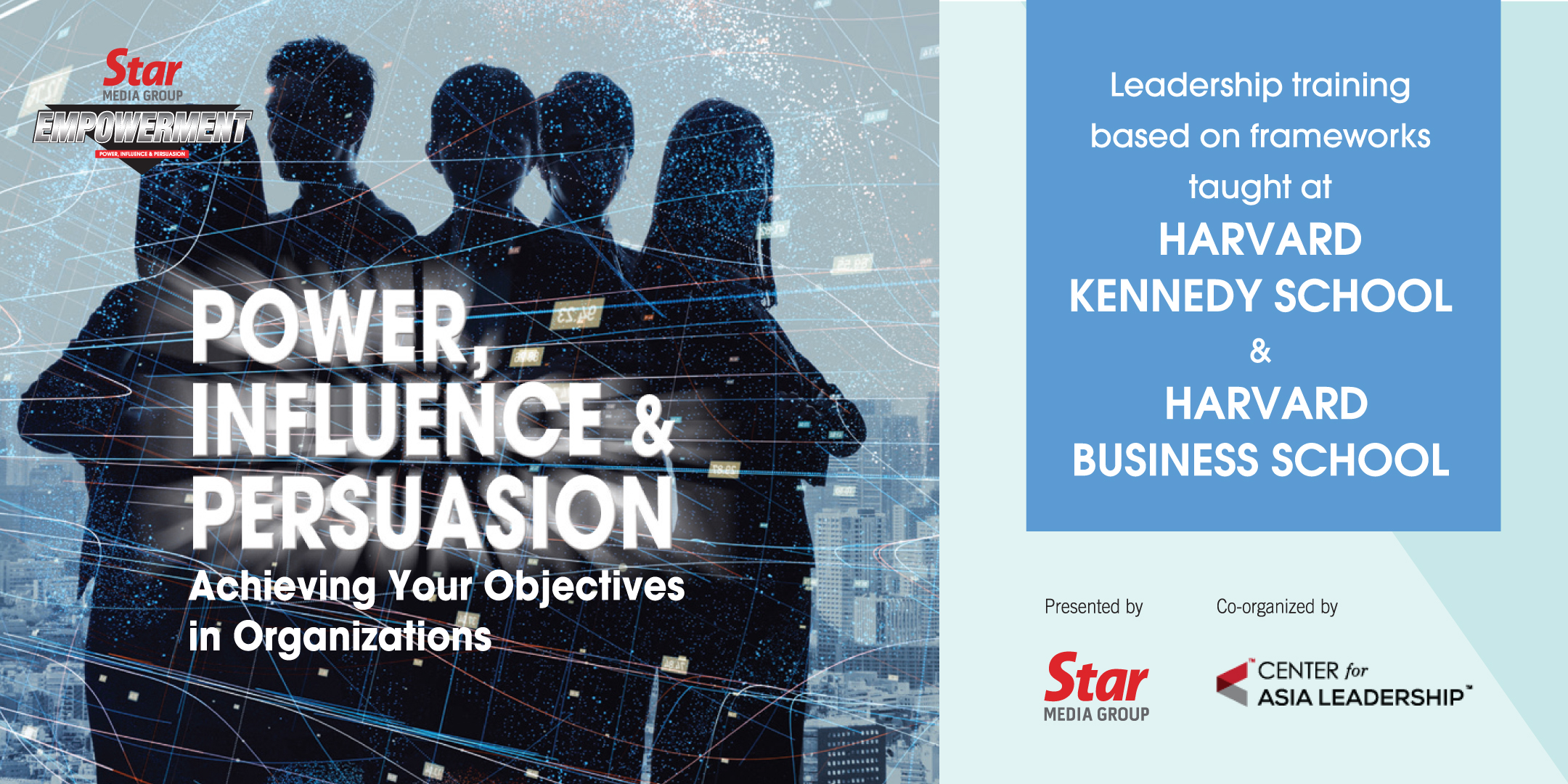 LEADERSHIP TRAINING BASED ON FRAMEWORKS TAUGHT AT HARVARD KENNEDY SCHOOL & HARVARD BUSINESS SCHOOL.
CONTENT OVERVIEW
This leadership program is designed to help senior level working professionals develop their capacity to influence others, navigate organizational politics, and transform their environment – for the purpose of getting things done in their organizations. Using frameworks, tactical approaches, and simulation exercises taught at Harvard Kennedy and Harvard Business School – participants will gain an understanding of power and influence dynamics, using them as effective tools for analyzing their surroundings and achieving their goals. By the end of this program, participants will internalize a framework for understanding power and influence, practice diagnostic skills that will help them map out their political landscape and its power bases, and develop strategies and communication techniques for building and exercising power and influence ethically and responsibly. To access the program of the workshop, you may click HERE.
SPEAKER'S PROFILE
Samuel Kim (Harvard Kennedy School of Government, MPA) is the Co-founder and President of the Center for Asia Leadership. Passionate about nurturing and empowering talents in Asia, he has been actively engaging various stakeholders in developing and running over 42 programs annually in morethan 27 countries in Asia to helpemerging leaders explore opportunities to be socially responsible in facing the region's complex challenges. Samuel oversees them, along with a team of 36 comprising Faculty and Teaching Fellows from Harvard and Stanford University, and administrators at the main office in Boston, U.S., and the Asian regional hubs in Kuala Lumpur, Seoul, Manila, and Tokyo.. Prior to establishing the Center, Samuel worked for 14 years in varying sectors from strategy consulting and social entrepreneurship to international development, politics, and government. He served as a Visiting Fellow at the Asia Center at Harvard University and at the Kellogg School of Management in Northwestern University. He holds a Masters of Public Administration from the Harvard Kennedy School of Government and completed his undergraduate studies in law and political science.
OTHER INFORMATION
This workshop is inclusive of 1 lunch and 2 tea breaks, workshop materials and a certificate of completion. This workshop is HRDF claimable under the training provider, Star Media Group.
Early application is recommended as candidates are admitted on a rolling, space-available basis. Due to the interactive nature of this program, the number of participants is limited.
For further information, you may contact us at events@thestar.com.my or 03-7967 1388 ext 1477 / 1432.