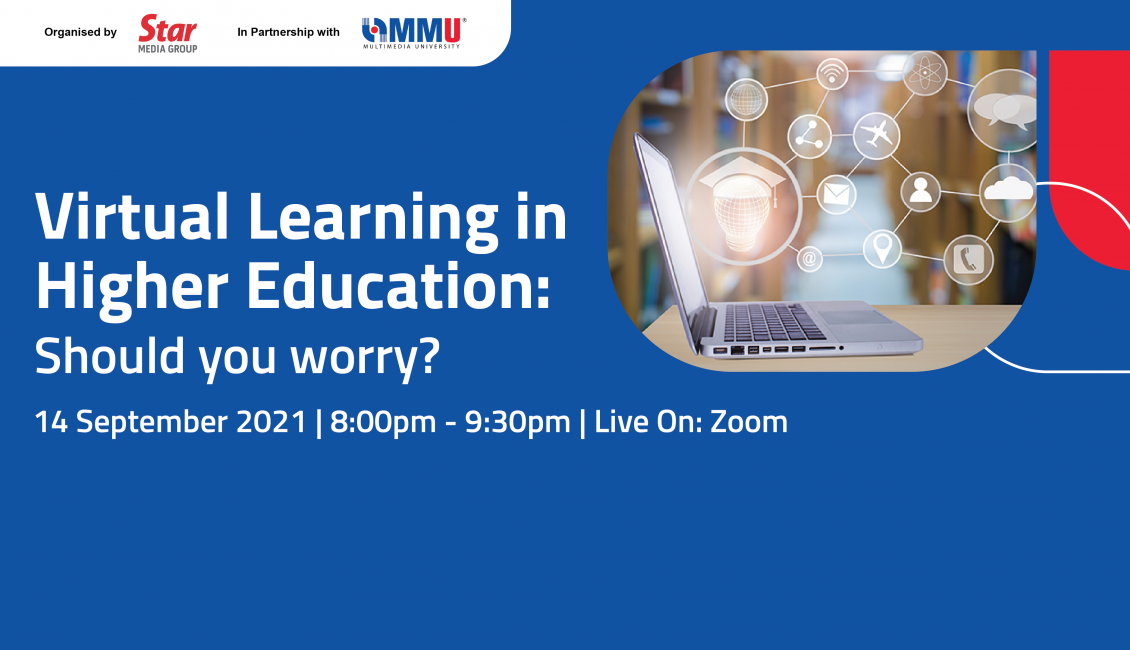 How do students feel about the transition to online learning as part of colleges' and universities' COVID-19 prevention measures? Let's hear from education leaders and industry experts as they share how one can build an inclusive online learning environment and their strategies in assimilating information using e-learning platforms.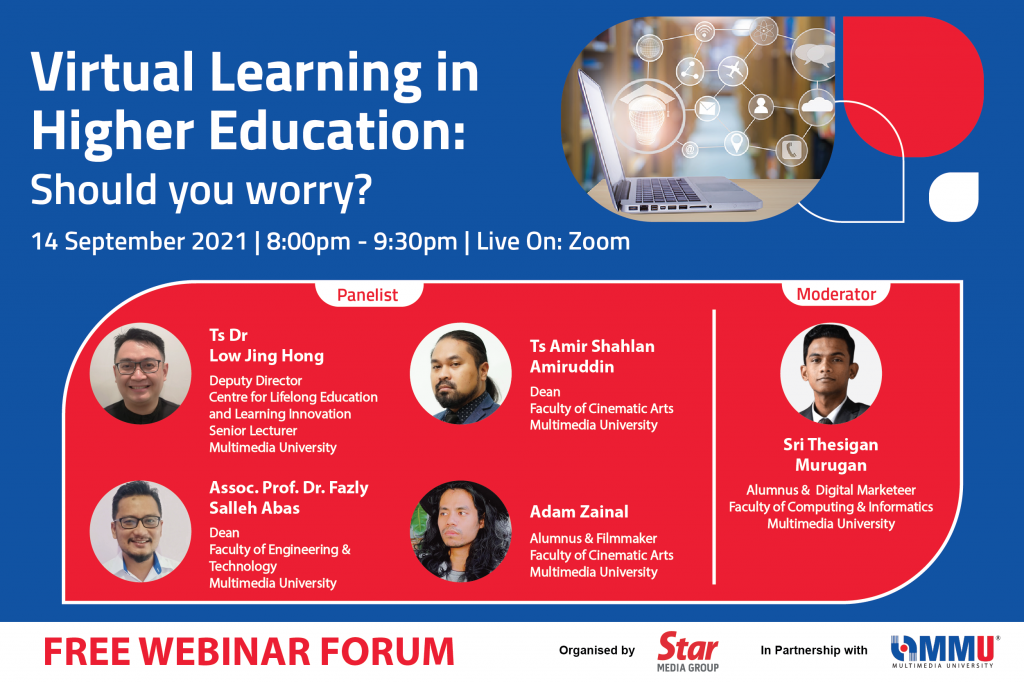 This webinar session on 14 September 2021 will be covering the topics below:
TOPIC: Virtual Learning in Higher Education: Should you worry?
The session highlights:
1. Insights on how the education sector is adapting due to the Covid-19 pandemic
2. The effectiveness of teaching and learning in virtual classrooms via diversified methods
3. Spark interest in learning with creativity and imagination
Panel Discussion
Moderator :
Sri Thesigan Murugan
Alumnus & Deputy President
Student Representative Council
Faculty of Computing & Informatics, Multimedia University
Speakers
1. Dr Low Jing Hong (Jimmy)
Deputy Director
Centre for Lifelong Education and Learning Innovation (LEARN) Senior Lecturer, Multimedia University

2. Assoc. Prof. Dr. Fazly Salleh Abas
Dean
Faculty of Engineering and Technology, Multimedia University
3. Ts Amir Shahlan Amiruddin
Dean
Faculty of Cinematic Arts, Multimedia University

4. Adam Zainal
Alumnus & Filmmakers
Faculty of Cinematic Arts, Multimedia University

Stand a chance to win GrabPay credits worth RM100.