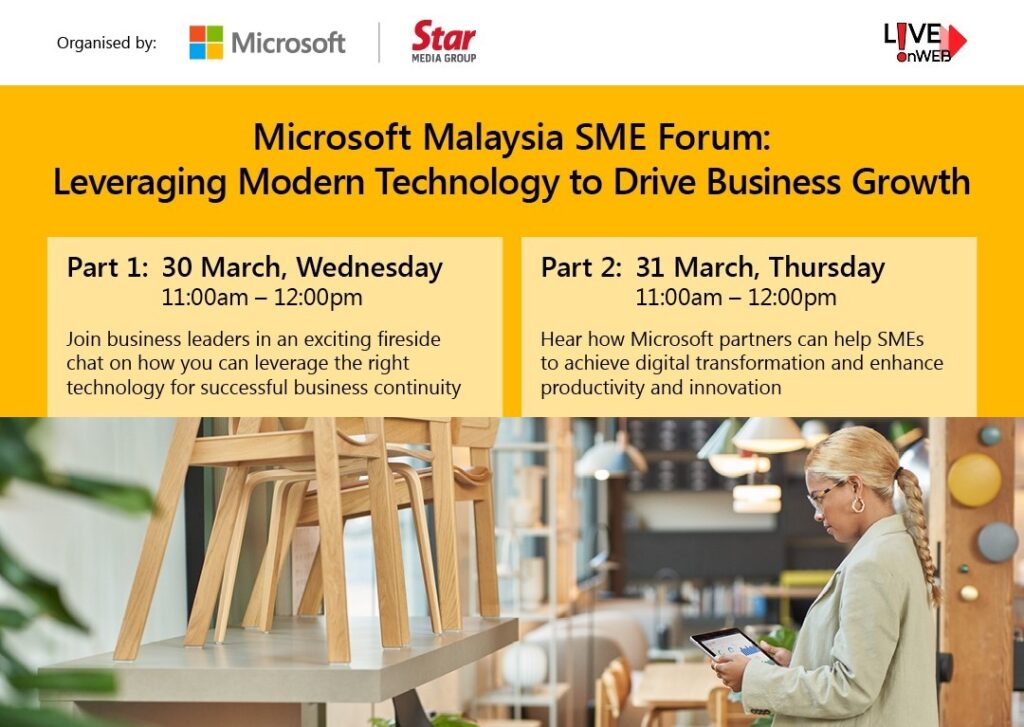 Digitalising SMEs to Thrive in Digital Economy

Read More on The Star Online Here
SMEs face various challenges in the post-pandemic world, where businesses are struggling to ramp up capacity to pre-pandemic levels, with supply chain and labour constraints and higher input prices.

Now is the perfect time to go digital, leveraging digital infrastructures such as cloud, analytics and hybrid workspaces to enhance not only customer reach but also employee empowerment.

Join us in this two-part FREE virtual forum and learn how Microsoft can help SMEs to achieve digital transformation and enhance productivity and innovation through technologies such as cloud, data, IoT and AI.
Why Security is Key for Inclusive Digital-First Economy

Read More on The Star Online Here
---
Rewatch the Virtual Forum Here
Taking Advantage of Modern Technology

Read More About the Event on The Star Online Here
---