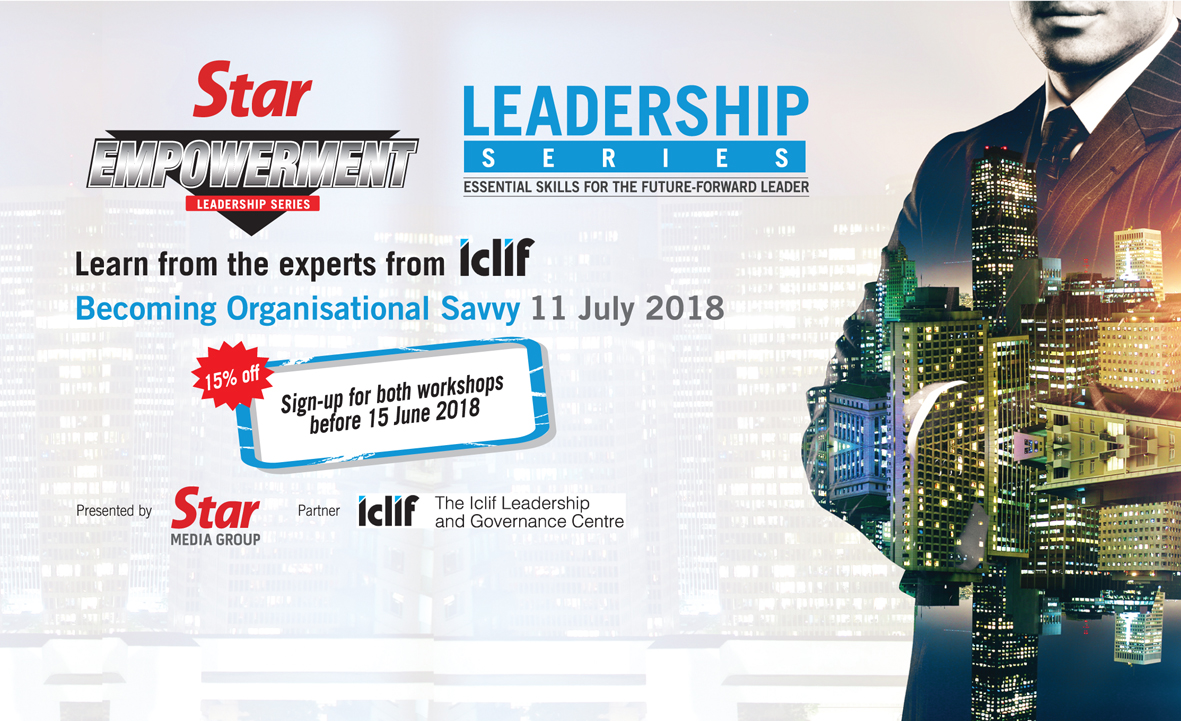 This one-day workshop will assist in elevating your savviness in dealing with organisational politics which can help you get what you want at work without compromising other in the process. The workshop will give a clear overview of organizational politics and arms you with the core skills needed to manage different political styles.
Michael Kossler, Director, Research & Curriculum at Iclif and co-author of Developing Leadership Talent and author of multiple articles on leadership effectiveness and team development. He has more than 30 years of international experience providing executive coaching, leadership training and organizational development
This workshop is priced at RM1,888 and is HRDF claimable.
For more information or to register, please call 03-7967 1388 ext 1243/1233 or email
events@thestar.com.my