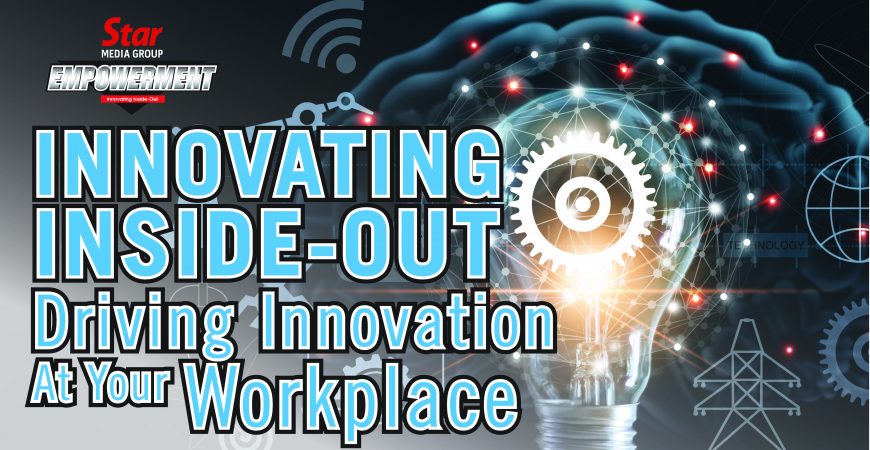 Innovating is not an option in the 21st Century. It is the single most critical element for companies if they are to succeed and grow.
This full-day Programme will change how you view innovation and challenge you to become an innovator.
We will ignite and grow the capacity of company employees to innovate so that it becomes a part of their DNA.
Learning Objectives
Appreciate how easy innovation really is in the Open Source era

Spark the innovator DNA within your workforce to create positive changes in the organisation

Learn key innovation techniques such as Empathy Lens© and Lateral Questioning©

Develop skills to become a Think Buddy© and help others to innovate
INNOVATING INSIDE-OUT:Driving Innovation At Your Workplace
24 APR 2019|9AM-5PM|MENARA STAR, PJ
RM1,888 PER PAX
Subject to 6% SST
Register now as seats are limited. This workshop is also HRDF claimable.
To register kindly complete the Registration Form and email to events@thestar.com.my
For more information please call 03-7967 1388 ext 1436 / 1233 or email events@thestar.com.my
Programme Module
Module 1: How innovation has changed
In the 21st Century, the only limitations of your ability to innovate is within you. If a 7-year-old Ryan can own the most popular, by earnings, YouTube video in 2018, anyone of us possesses the same capabilities. This module triggers the power of the 1% Rule in the world where limitless opportunities exist literally at your fingertip.
Module 2: Great to Good
Innovation used to be limited to geniuses. It isn't anymore. The greatest innovators of the 21st Century own no contents, no special technological capabilities, and no Nobel Prizes. What they have is a desire, and the energy, to create positive changes for their world. By understanding the flow of modern innovations, you can set your own path towards being great by doing good.
Module 3: The Skillset to Innovate Inside-Out
To master Innovating Inside-Out requires a few key skills and tools. This module employs exercises like the Empathy Lens to flip on your empathy switch. We then learn how to ask the 5Whys with lateral thinking in Lateral Questioning to train your brain for innovation possibilities. Finally, the ABCD Ball is a brain-friendly tool to stimulate idea generations.
Module 4: Helping Others to Innovate Inside-Out
A simple way to make innovation easier for employees is to shift the pressure from being innovators to being Think Buddies. The aim of this lateral approach is to support employees to help each other to innovate. This final module is a hands-on skill honing exercise to experience what it is like to be a Think Buddy. It is like learning how to coach, but the coachee is the idea not the person.
Who Should Attend
Team Leaders, Middle Managers & Executives who believe that innovation is only for creative or innovative minds. They will discover they have the capacity to create innovative solutions and strategies that will boost their individual, team and enterprise performance.