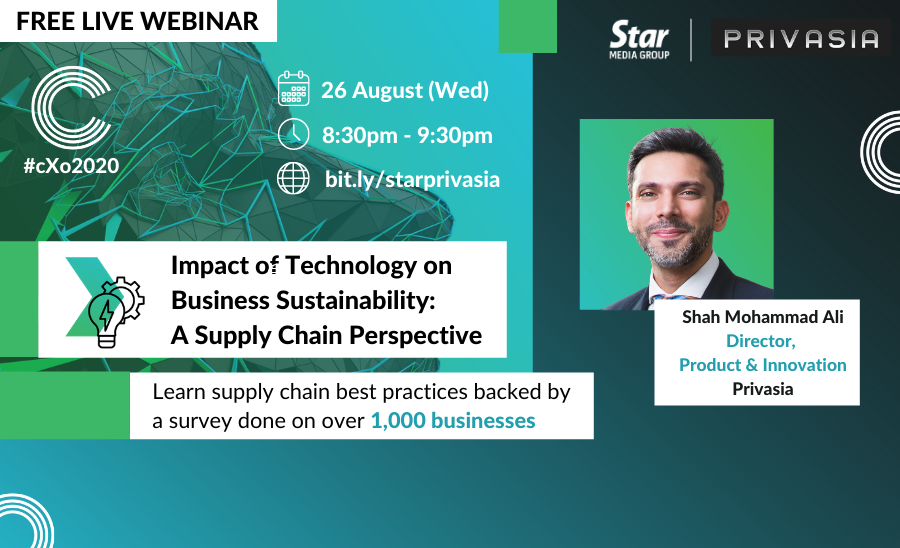 How can SMEs keep up with the ever-changing business landscape and better prepare from a supply chain's perspective?
Sign up for the FREE live webinar to learn more about industry insights, risk management and supply chain best practices backed by a survey done on over 1,000 businesses. Key findings from the survey include:
Shortage of digital solutions specifically for SME
Increased in productivity and efficiency among SMEs due to automation
Rise in adoption rate for digital solutions due to government and private sector collaboration in creating awareness and with the availability of grants and capacity building programmes
"Using digital tools and solutions can enable big corporations as well as small and medium enterprises (SMEs) in Malaysia to make faster and better decisions, and improve operational efficiencies and cost reductions. Digitalisation of procurement process helps SMEs via outstanding savings, less time-wasting, and enhanced engagement with suppliers."
Read more from The Star Online > https://www.thestar.com.my/business/business-news/2020/08/17/creating-a-sustainable-e-procurement-ecosystem
Speaker's Profile
Shah Mohammad Ali, Director, Product & Innovation, Privasia
Shah is currently heading transformation and innovation initiatives at Privasia Technologies Berhad, where he is predominantly working towards SME Digital transformation development. He is also an Industry Fellow at Universiti Utara Malaysia: Center of Urban Studies, providing insights and advisory towards the national affordable housing development agenda. Previously he was heading Islamic Digital Economy and FinTech initiatives at Malaysia Digital Economy Corporation (MDEC), where he initiated serval startup developmental programs to build a sustainable fintech and Islamic digital ecosystem in Malaysia. Putting him at the intersection of science, tech, business, and positive impact. Shah's vision is that deep tech entrepreneurs can change the world.