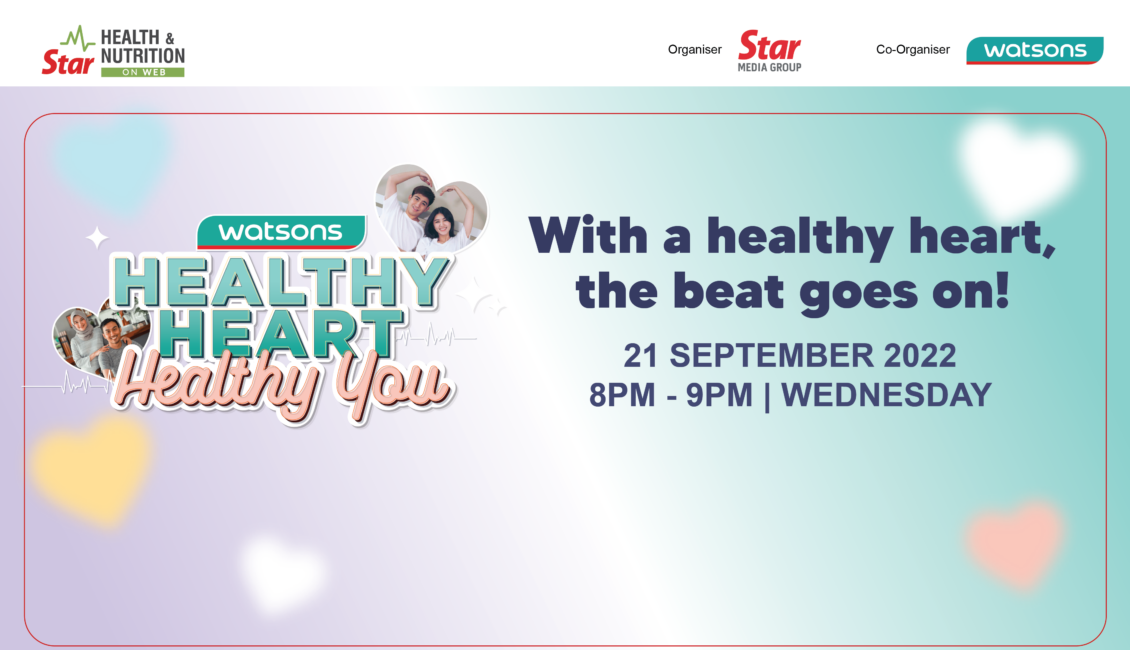 With a healthy heart, the beat goes on!
Maintaining a healthy heart is a must for everyone. Diet and lifestyle can have a big impact on the health of your heart.
Join us for a live webinar with our topic experts to learn more about maintaining a healthy heart and find out what you can do to reduce the risk of heart disease.
Speaker: Datuk Dr Sanjiv Joshi, Consultant Cardiologist, Pantai Hospital Kuala Lumpur
Moderator: Siti Rakinah binti Abdul Rais, Watsons Pharmacist