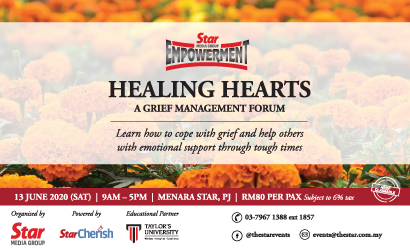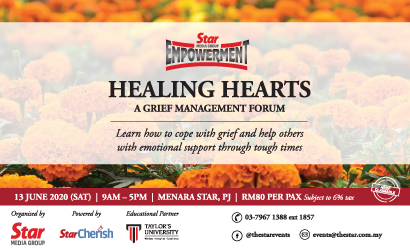 grief /griːf/
A natural/psychological-emotional response following loss, grief is also known as the aftermath of the passing of a loved one. Relatively few people understand how to deal with feelings of grief and loss themselves, much less help others who are suffering as well.
Join Healing Hearts, our forum on grief management and learn how to deal with feelings of grief and loss, as well as lift up those around you who are in need of emotional support too.
This aim of this forum is to educate people on managing grief and to help those around them who are in the process of grieving or have experienced loss. This full day forum will bring together prominent industry experts to share their views on this subject and help better understand bereavement and the factors affecting the grieving process.
What you will learn:
– How to tackle grief
– Building knowledge on grief as well as the various factors and issues involved
– Cultural taboos and practices
– Communicating with a grieving individual
– Structuring an ongoing supportive relationship with someone experiencing grief
Speakers info : –
– Dr Anasuya Jegathevi Jegathesan, Associate Professor, Taylor's University Lakeside Campus
– Rozy Khalid, Counselor, The Mind Psychological Services & Training
To register, please click http://bit.ly/HealingHearts_
For any questions and inquiries, do contact us at events@thestar.com.my OR call 03 7967 1388 ext 1857/1657.