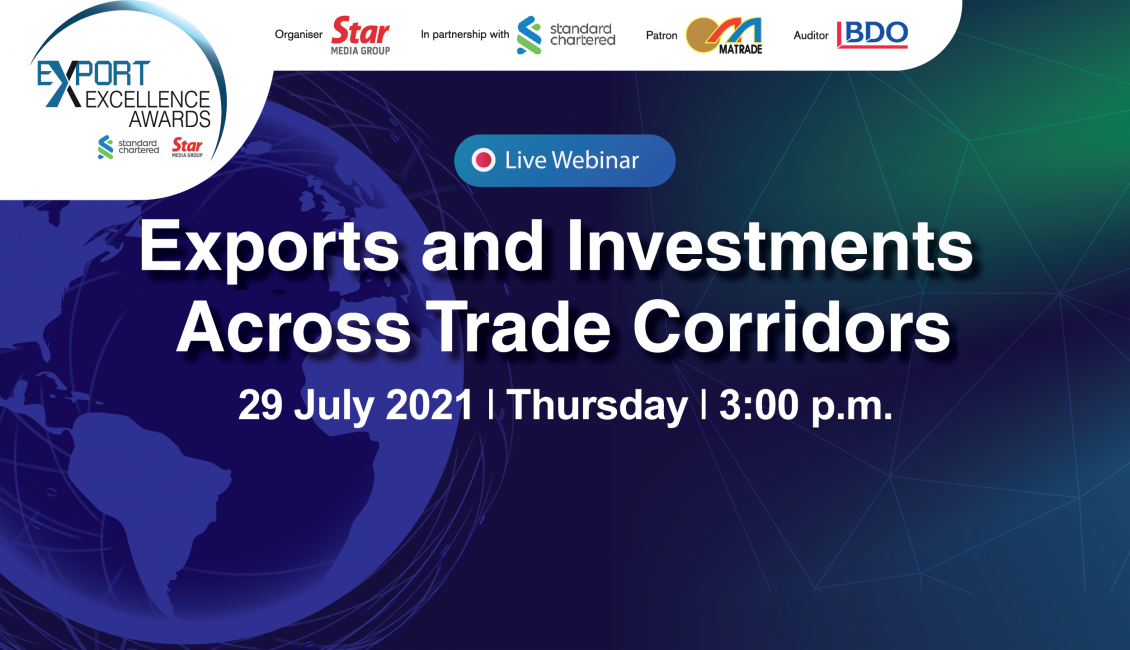 Trade connectivity is an important element for Malaysian companies looking to expand internationally. Hence, having access to partners with a global reach and regional presence as well as knowledge of regional and local practices is essential.
Join us at the Export Excellence Awards free webinar to learn from the industry experts on the support and opportunities available for Malaysian businesses to regain their business momentum.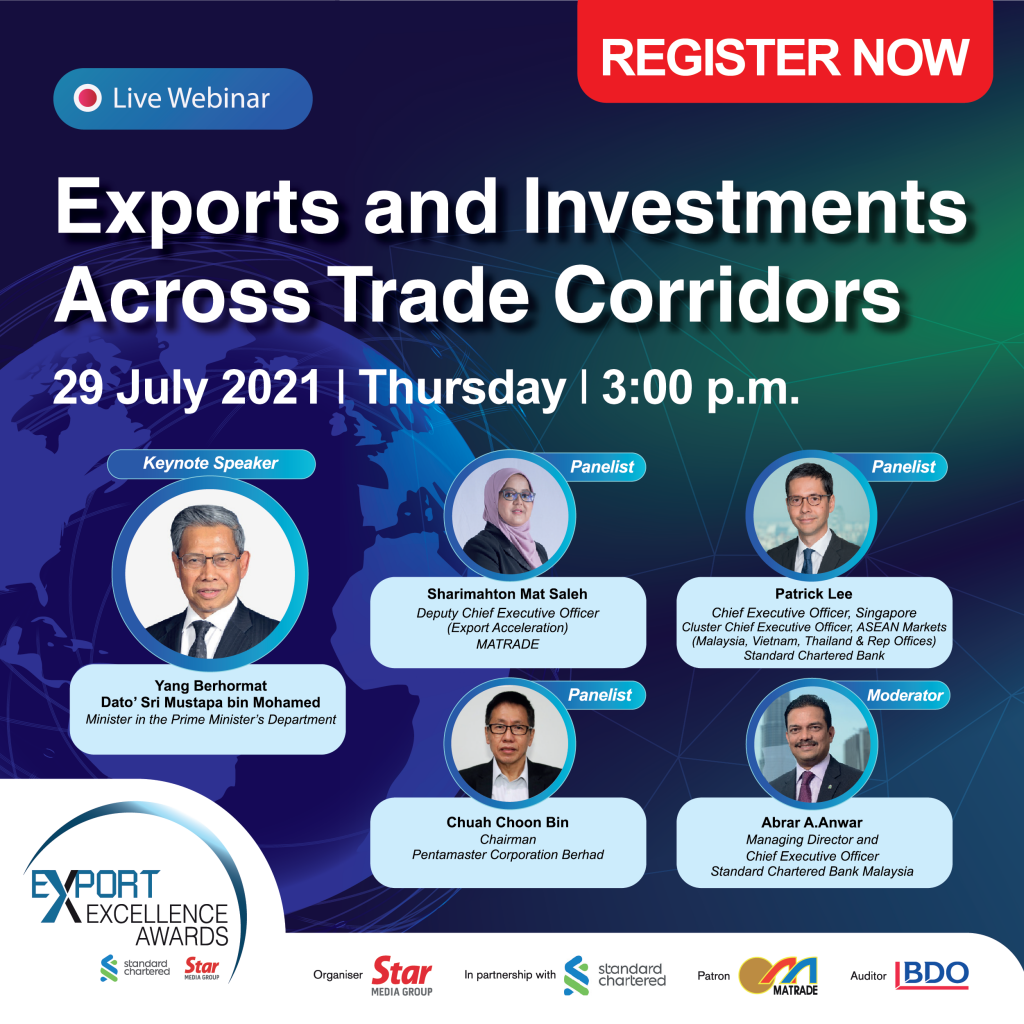 Panel discussion highlights:
Learn about the various trade corridor opportunities across Asian, African and Middle Eastern markets.
Gain insights on programmes available to grow your business in this challenging economic climate.
Register for this free webinar here