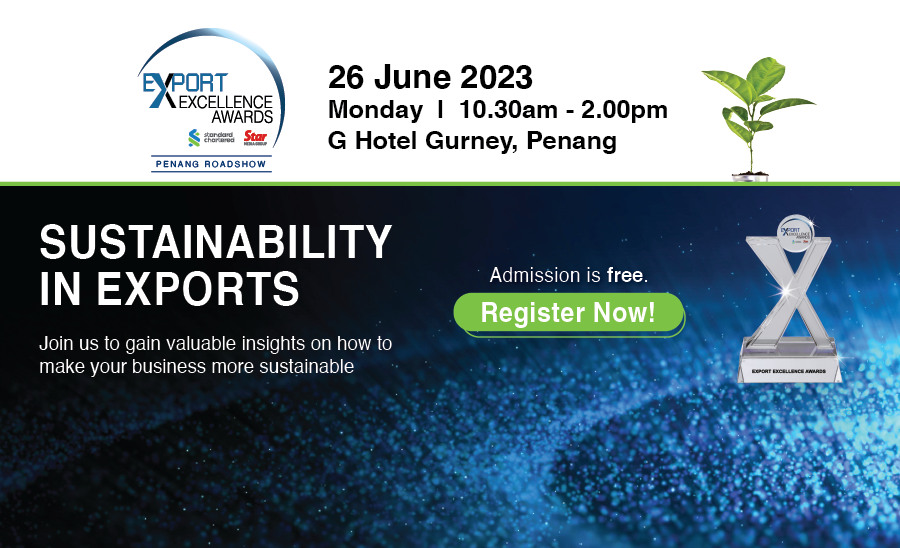 [Free Registration] Sustainability in Exports Seminar
26 June 2023 I G Hotel Gurney, Penang
Are you in the export industry? Organised by Star Media Group, this seminar is a prime opportunity for you to gain valuable insights from industry experts and learn how to transform your business to capitalise on the growing demand for sustainable products and services.
Limited spaces available.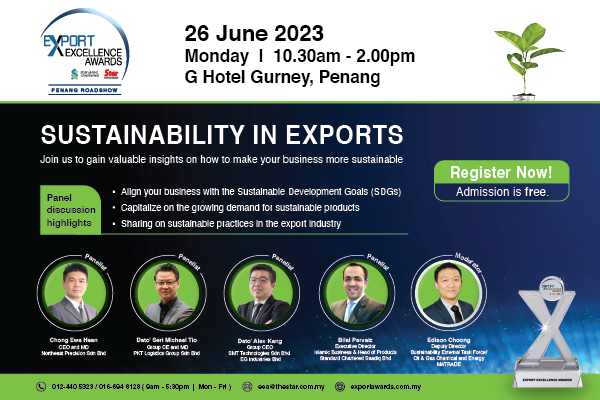 Need more information? Visit us at exportawards.com.my or send us a message at eea@thestar.com.my