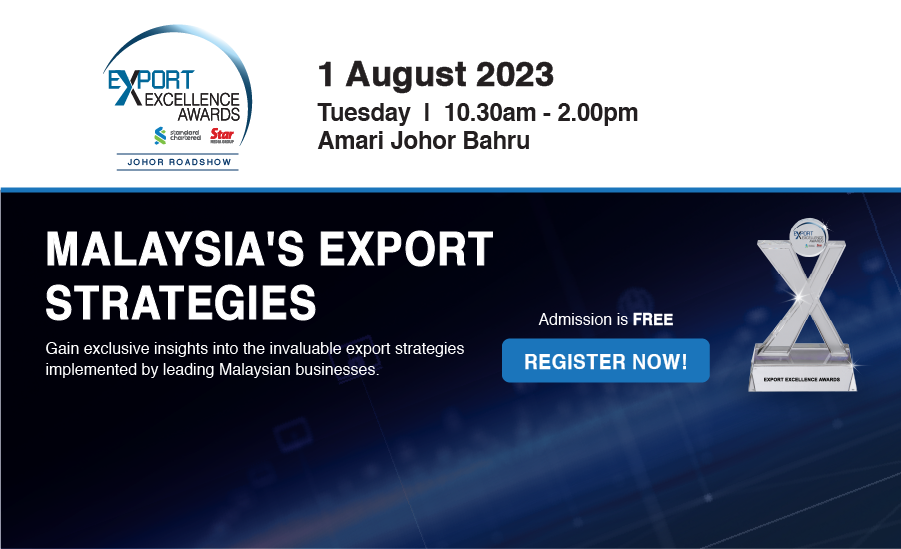 Malaysia's Export Strategies
1 August 2023 I Amari Johor Bahru
Calling all leaders in the export industry! Gain exclusive insights into the invaluable export strategies implemented by leading Malaysian businesses and learn what it takes to stay ahead of the curve. Don't miss out on this opportunity to network with industry leaders and gain practical tips to enhance your own export endeavours.
Limited spaces available.
Need more information? Visit us at exportawards.com.my or send us a message at eea@thestar.com.my