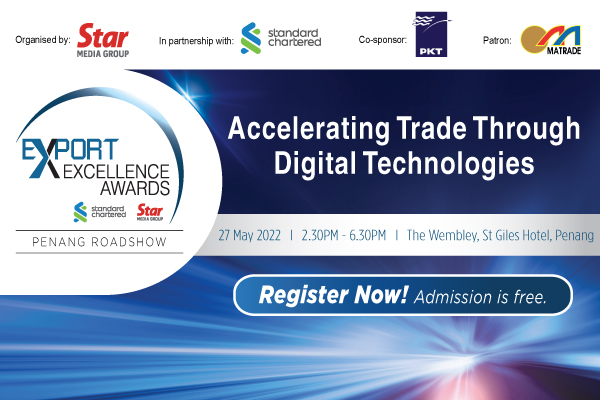 Join us at the Export Excellence Awards 2022 Penang roadshow themed "Accelerating Trade Through Digital Technologies" to tap on industry experts' knowledge and sharing to gain an outlook on megatrends that will shape the future of global trade.
The discussion will focus on global economic recovery and technology developments that companies should look into to drive trade expansion.
A second panel session which focuses on women personalities in the exports industry deep dives into how technology and digital transformation can play an important role in removing barriers of growth for women exporters.